Shout out to the ladies
For many the perception of motorcycle riders is that it is male dominated and women are just the accessories, WRONG. Women are the fastest growing sector in the motorcycle industry and play a huge part in the motorcycle community, which is currently overlooked. Women riders come in all shapes and sizes, from the business attire to the housewife and those we have spoken to just love the feel of freedom when it comes to riding their motorcycle.
Ladies are rising up
We see firsthand the increase of ladies walking through our front doors, we have had many conversations with them and acknowledge the lack of support the industry so far has failed to accommodate. We would like to help grow awareness and assist women of all ages, shapes, sizes and riding styles. But most of all make sure they enjoy everything there is when it comes to motorcycles.
Join the community that is social and fun
So ladies if you are thinking of joining the journey of feeling the wind in your hair, the great social experience or the freedom of riding along with the hundreds of other likeminded women who have taken this step, here are some quick tips just for you….
Join the many online motorcycle social community groups
Do your research and find a Motorcycle Training centre with a good reputation.
When choosing a motorcycle consider the size and weight wisely
Ride to your limit and always be aware of your surroundings
Always wear the correct riding apparel….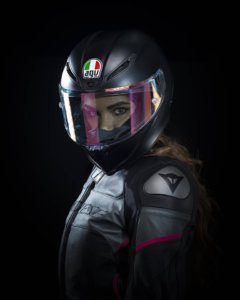 No matter what style of riding you are doing, adventure, racing, commuting we have many options available for women, and they aren't all pink 🙂 feel free to check out our range here. If you can't find what your looking for contact us and we will happily find it for you.
Secure your ride by using immobilisers, disc locks, alarms
Find a trusted Motorcycle Mechanic in your area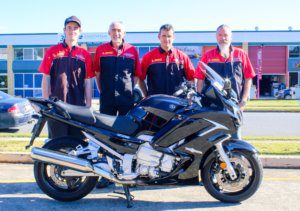 As mentioned earlier we have acknowledged the lack of support for women in this industry and are hoping to increase the focus, support and awareness of women riders not only Brisbane, Australia but World Wide. Look out for further information on events, product information and specials we will be having in the coming months to make the experience all the more enjoyable.
Share your experience with us
If you have any exciting information, know any special ladies that have made a huge achievement or upcoming events you would like to share with us feel free to shoot us an email via our contact us page, we are more than happy to share with our customers. If you want to send us a picture of you and your ride we would love to post these to our site too ([email protected]).
Women Riders World Relay (WRWR)
Last week we shared to Facebook a feature article from Seven News on the coverage of the Women Riders World Relay (WRWR) to mark International Women's Day 27th February 2019. This event has seen over 17,000 women on motorbikes worldwide register and increasing numbers are signing up. The WRWR journey starts in Australia on the 25th August. We think it is an amazing display of unity, to open the worlds eye and create awareness that has for a long time been overlooked. To find out more or when this event will pass through your area go to www.womenridersworldrelay.com
Visit our online store and view our range of ladies riding gear, luggage, tyres and more.
Northside Motorcycles Tyres and Service is Brisbane's leading motorcycle tyre, service and repair centre located at 1/14 Paisley Drive, Lawnton on Brisbane's north side.
Our major services include log book servicing for all makes and models, suspension upgrades and engine/transmission rebuilds. We stock an extensive range of tyres to suit all motorcycles and terrain (sports / cruisers / adventure / off-road) plus spare parts. Our service centre is a smash repair specialist and can conduct electrical diagnosis and repairs. 
Call us on 07 3205 6505 or contact us today for advice, service centre bookings or a free quote.