Motorcycle Smash Repairs
Licensed motorcycle smash repair providers.
Welcome to Northside Motorcycle Tyres & Service
THE TRUSTED CHOICE FOR MOTORCYCLE SMASH REPAIRS IN BRISBANE
If you are looking for a specialist motorcycle smash repairs and service centre, you have come to the right place! At Northside Motorcycle Tyres & Service we specialise in providing a full smash repairs service for motorcycle customers.
The Trusted Choice For Motorcycle Smash Repairs
Whether you are looking for general mechanic work, body repairs or a full restoration of your motorcycle, we are here to help.
Northside Motorcycle Tyres & Service has an industry leading team and workshop to tackle all smash repair services. We deal with small prang repairs and large full scale body and mechanical repairs for both insurance and private customers.
Our team of smash repair experts not only specialise in getting your motorcycle back on the road, but also work on getting it to its optimal state.
Whether it's a fully custom solution or you prefer to simply replace and restore the current state of the motorcycle to its former state, we can turn your dream into a reality. We are highly experienced in the mechanics and safety of motorcycles and we take great pride in providing a comprehensive smash repair service.
What makes us a popular choice for providing smash repairs is:
We have a very comprehensive assessment procedure to ensure we check over your entire motorcycle and ensure there are no issues missed.
We specialise in providing the utmost care when it comes to implementing mechanical repairs and upgrades.
We work on all motorcycles, tricycles, mopeds and scooters.
We provide a full service mechanical and body repair service to provide you peace of mind knowing that your motorcycle is in the best hands.
We are dedicated to providing the most affordable, quality and professional motorcycle smash repairs service available. With a team of highly qualified, certified and experienced staff, industry-leading tools and equipment as well as a strong knowledge base in all things motorcycle, we are the trusted choice for motorcycle smash repairs in Brisbane.
If you are looking to get a full motorcycle smash repair service then we encourage you to get in touch with our team. Simply visit us, call, email or complete a quick free online quote form today. We're here to help and look forward to hearing from you soon.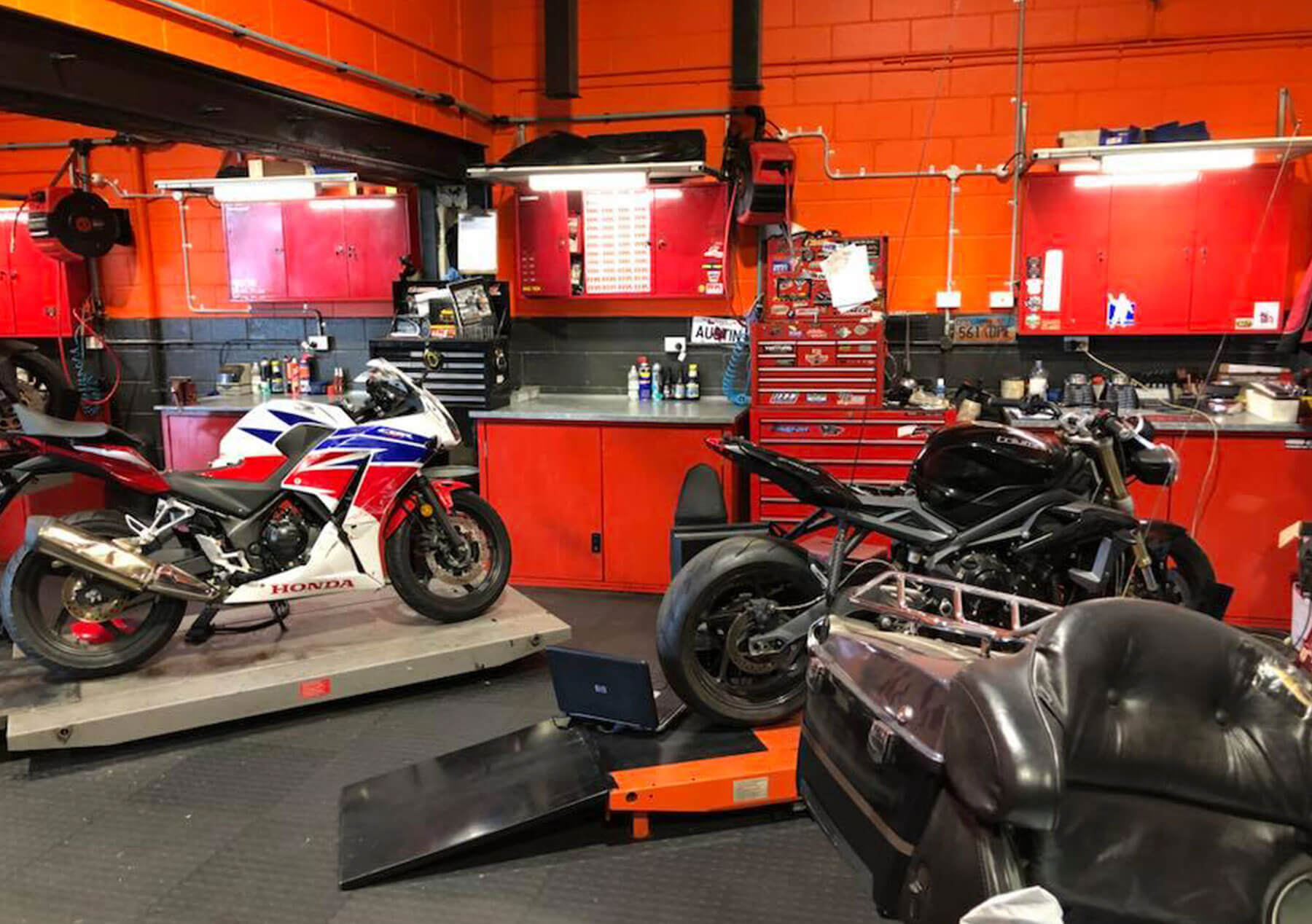 Our Smash Repair Checklist
When it comes to the inspection of all smash repairs we cover all areas of the motorcycle. Key inspection areas include:
Body damage and structural integrity
Vehicle identification and vin checks
Lighting and indicators
Electrics and electrical part fitment
Structural integrity of the body and chassis
Chain guard
Seating positions and fixture
Aftermarket modifications
Steering components
Suspension elements
Brakes
Wheels and tyres
Engine compression and idle levels
Fuel tank check
Exhaust emissions
Driving test and road compatibility test
Brisbane's Trusted Choice For Motorcycle Smash Repairs
WHY WE'RE THE #1 CHOICE FOR MOTORCYCLE SMASH REPAIRS
Our customers love the attention to detail that we invest into our motorcycle smash repair service. Here's why having Northside Motorcycle Tyres & Service as your smash repair specialists is the #1 choice.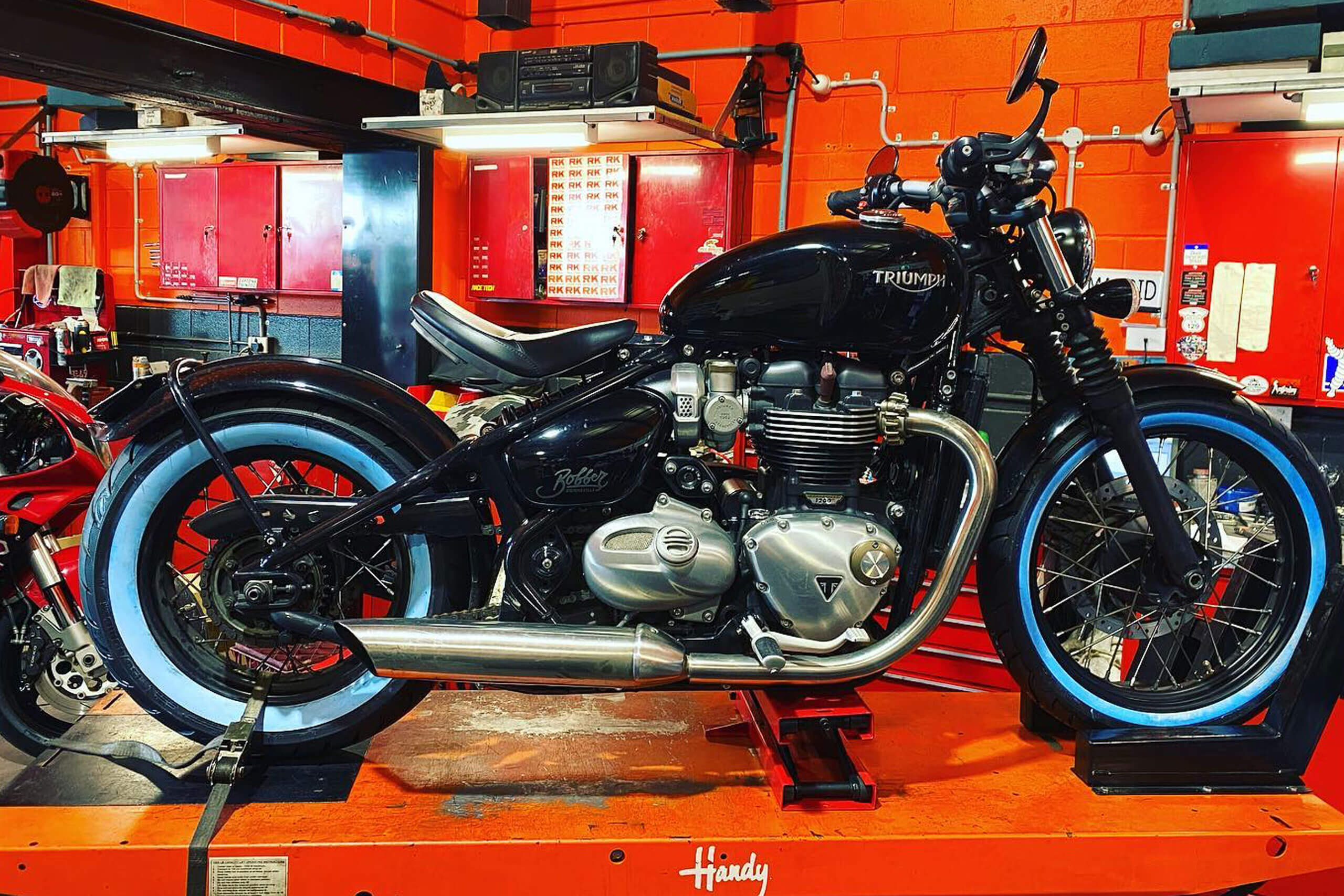 Safety is paramount for your motorcycle. We invest in the best staff, resources and tools to ensure that we provide a comprehensive safety overview and ensure that you are well aware of any issues or risks associated to the inspected motorcycle.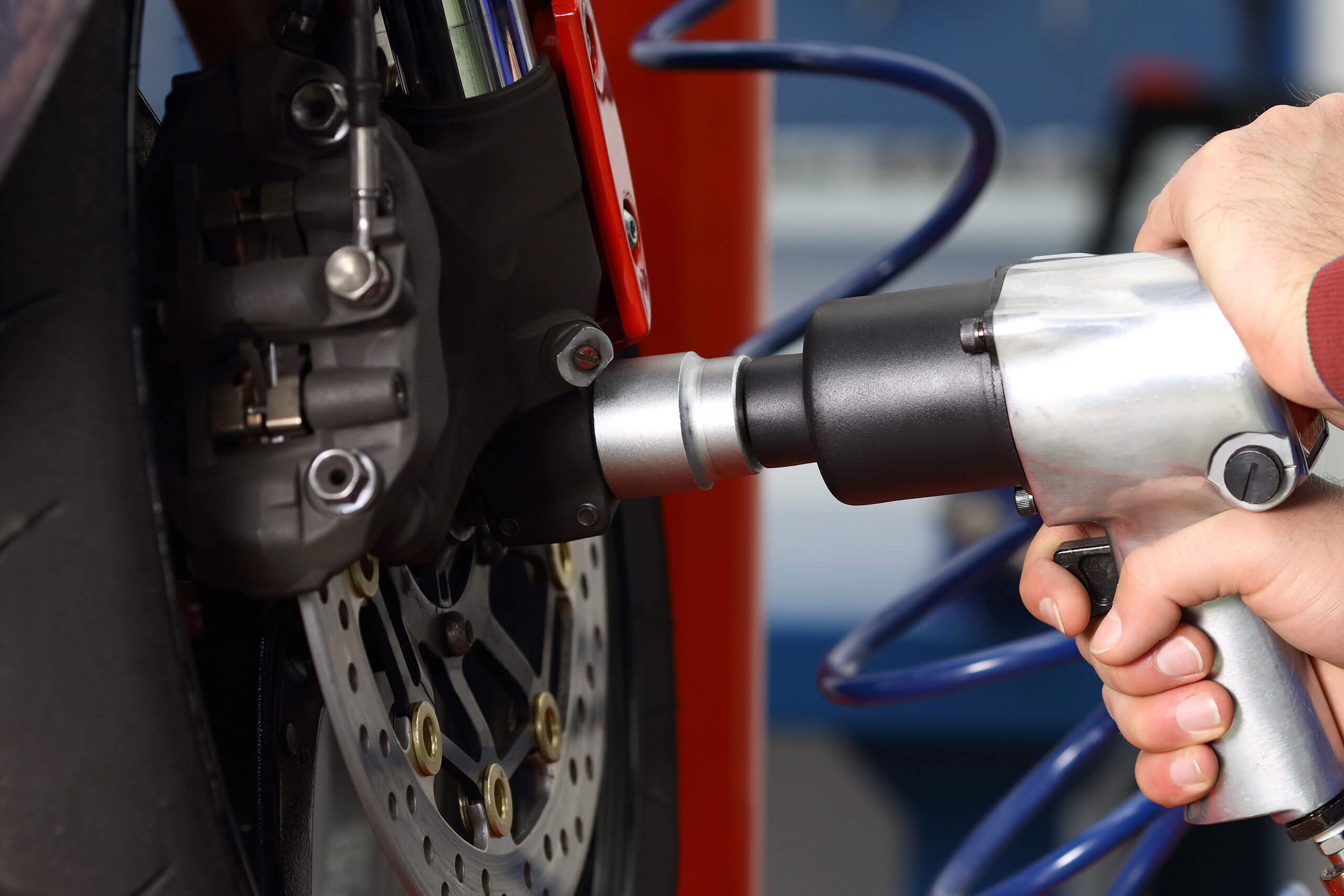 We have an extensive safety inspection checklist which requires our technicians to undertake a thorough inspection. We take no shortcuts and ensure that the entire motorcycle is checked to ensure all areas are analysed, assessed and noted when dealing with your motorcycle before any repair work takes place.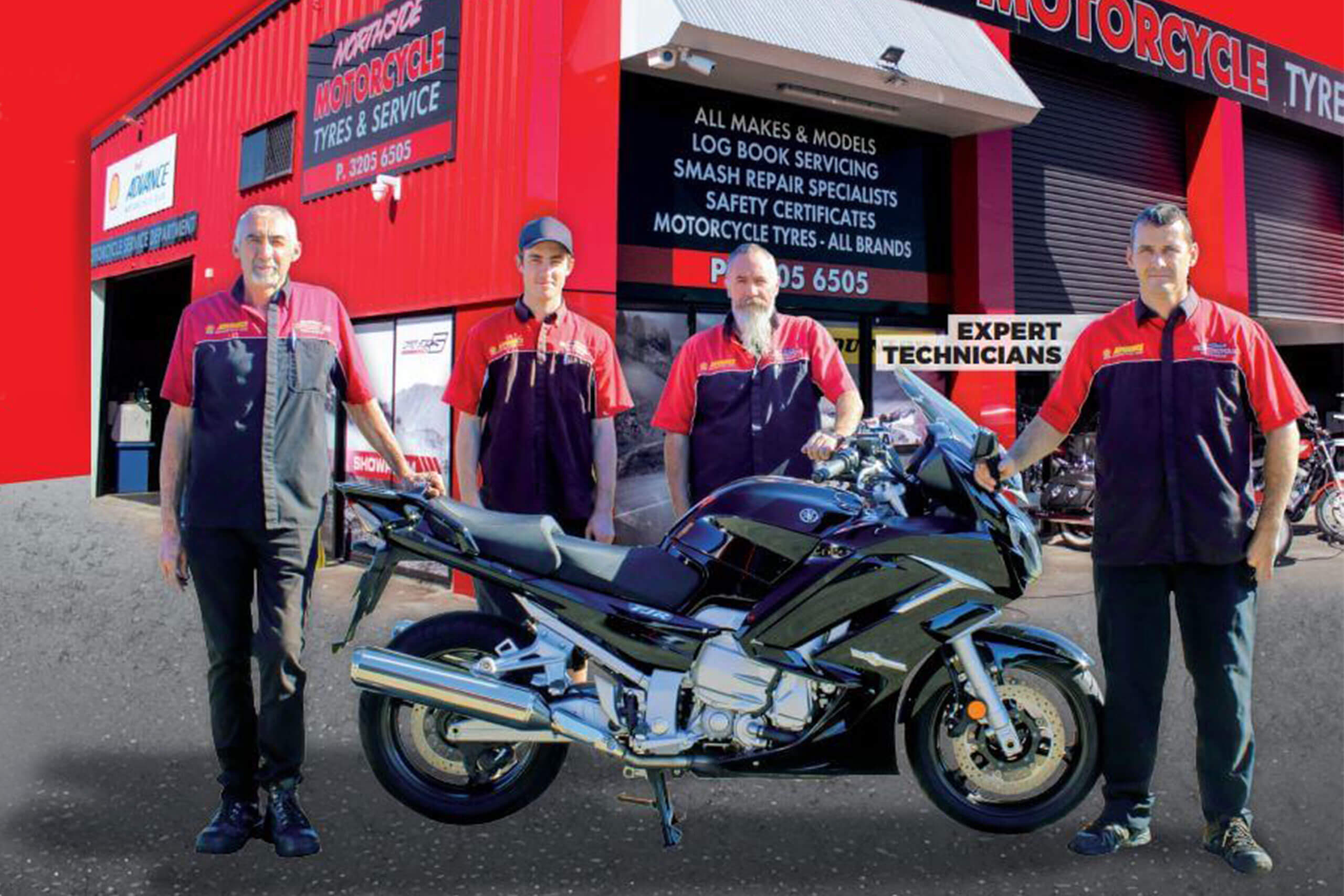 Our motorcycle service technicians are highly trained and skilled in providing full body repair and mechanical servicing. In addition to providing smash repairs for motorcycles, our entire team have an extensive range of motorcycle experience and knowledge in the industry helping our customers to get the most from their riding experience.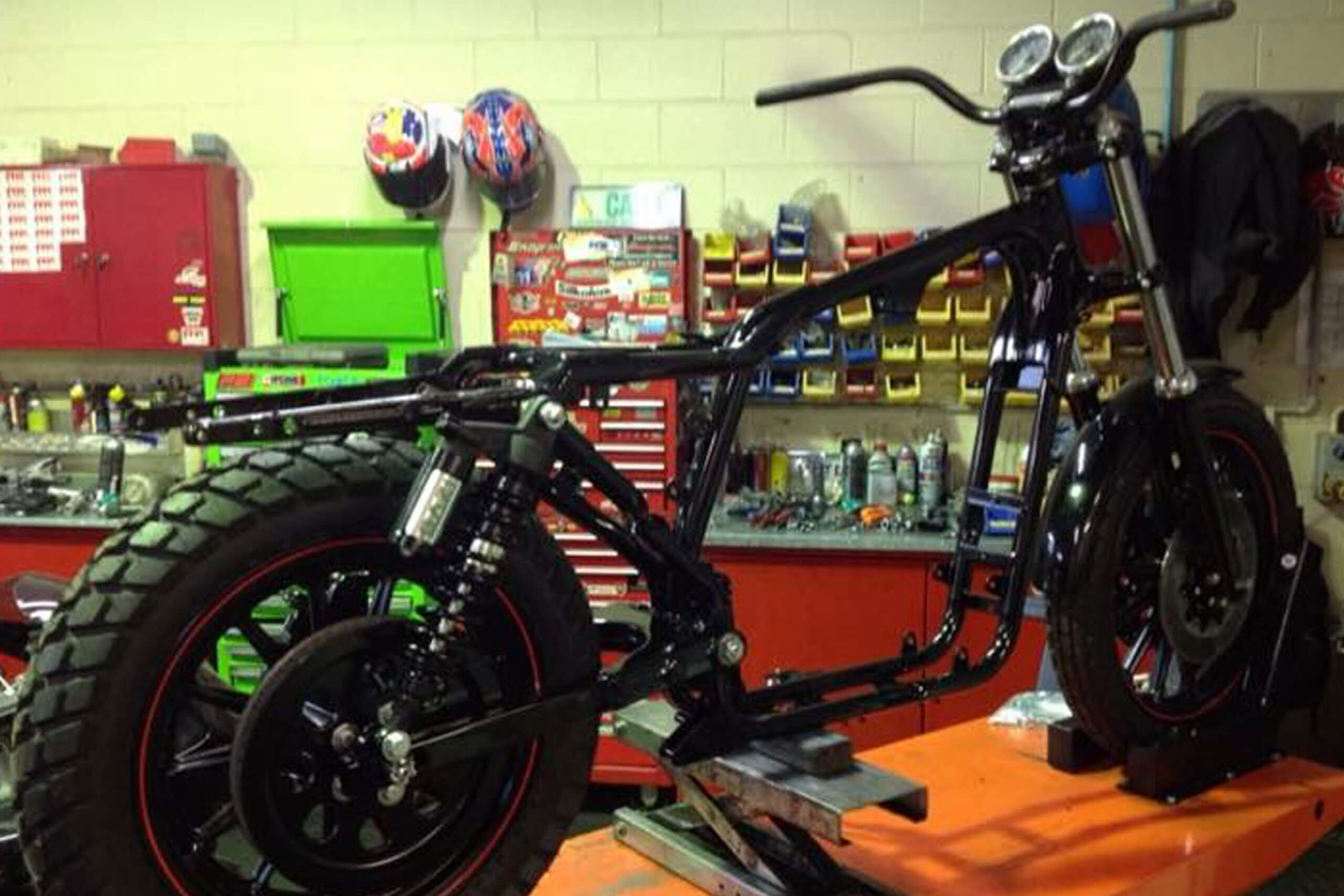 We provide motorcycle smash repairs for all motorcycles. In addition to this we also offer smash repair services for scooters, mopeds and tricycles.
COURTESY MOTORCYCLE AVAILABLE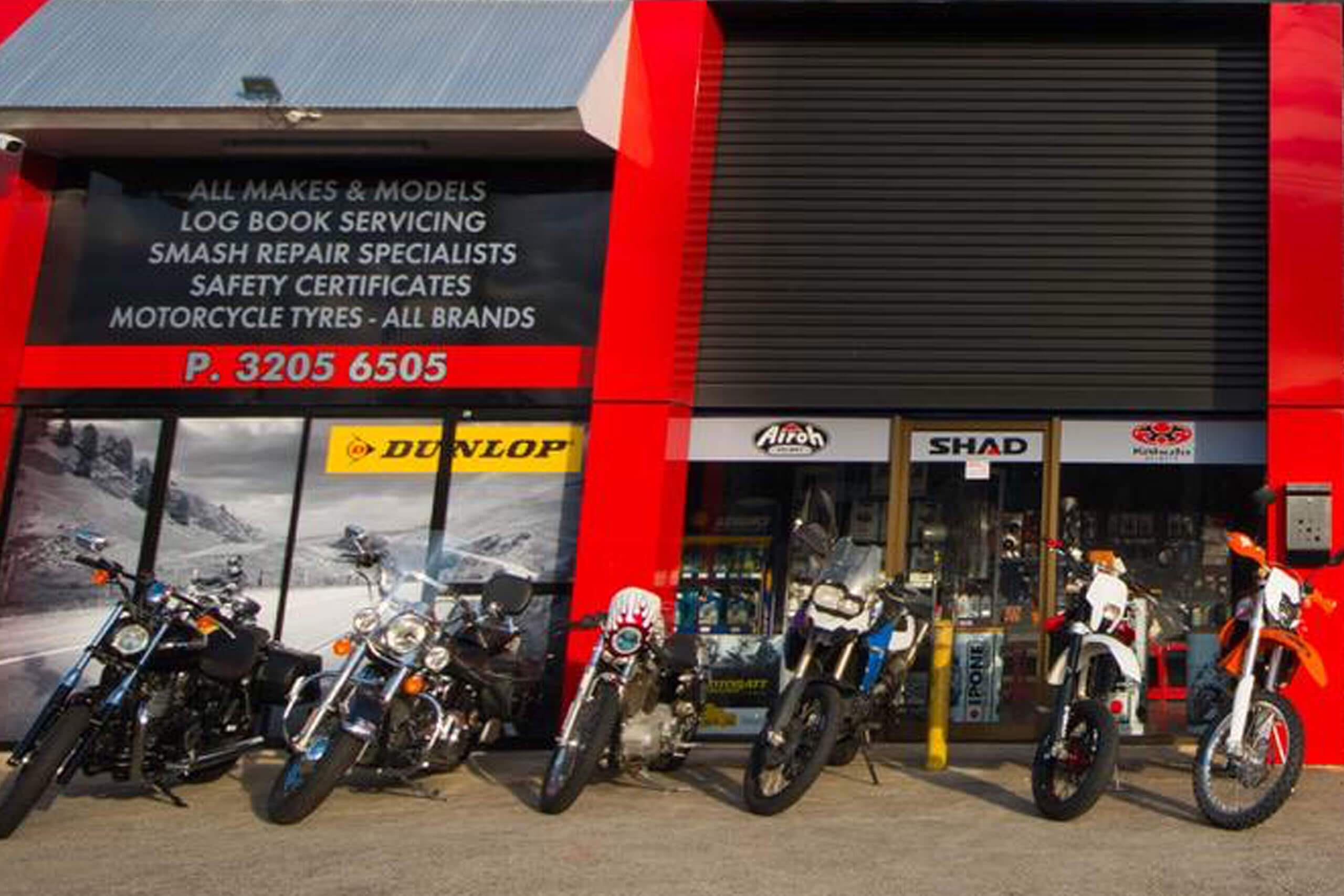 We love to give our customers an amazing customer journey. That's why we make life easy for our service centre customers and provide a FREE courtesy motorcycle for all customers who are in need of one.
We make life easy for our customers and provide a full service for all motorcycle smash repairs. We offer repairs, replacement and upgrade options for all smash repair customers. Whether it's body damage or mechanical, we're here to get your motorcycle to its peak state.
Enquire About Our Motorcycle Smash Repairs Service
Simple. Easy. Online Motorcycle Smash Repairs Enquiry.
When it comes to motorcycle smash repair services, we have provided this service for thousands of customers all across Australia. Based in Brisbane, we offer an industry leading motorcycle smash repair service.
Complete the contact form provided to get a quote or to enquire about the service.
We recommend to include as much details of your motorcycle as possible and any specific requirements you have.
Once you have completed the form, one of our friendly team will contact you to discuss your quote or enquiry.
We look forward to getting in touch soon!
The Right Place To Get Your Motorcycle Smash Repairs Sorted
BRISBANE MOTORCYCLE SMASH REPAIR SERVICES
The safety and structural integrity of your Motorcycle is paramount. You cannot take any shortcuts or comprise with the safety of your motorcycle. This is why we spend a significant amount of time and effort to ensure that all motorcycles that we service for our smash repair customers are thoroughly checked and inspected prior to us working on them.
We ensure that not only do we bring your motorcycle back to its former glory (or better) but we know exactly the level of work that needs to be done to get it to that state.
There are 2 types of customers that we see for smash repairs, these include insurance jobs and private individuals. Regardless of the nature of the work needed, we ensure that we put both the mechanical and structural safety of the motorcycle first.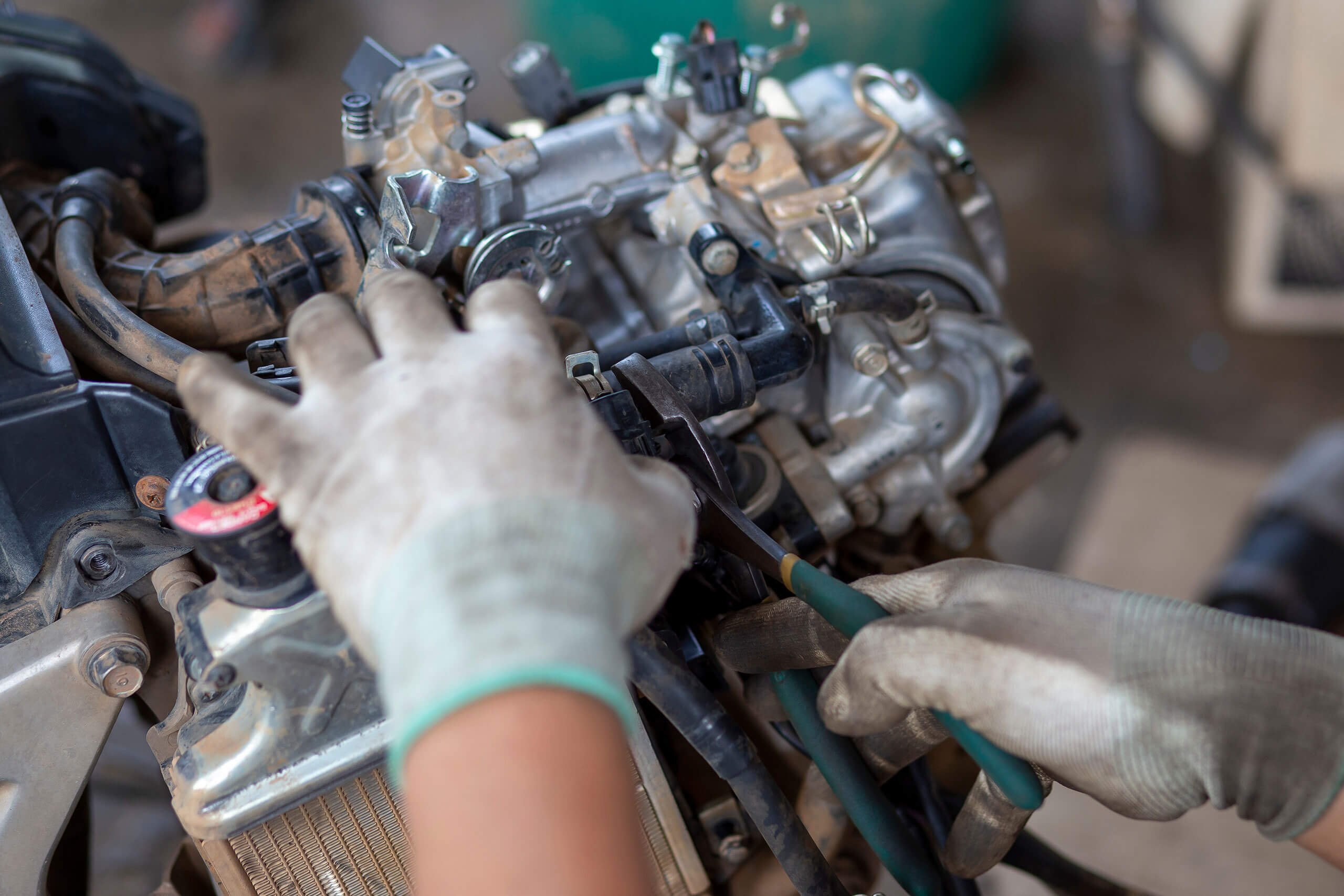 WHAT KIND OF WORK DO YOU DO FOR MOTORCYCLE SMASH REPAIRS?
At Northside Motorcycle Tyres & Service we provide a range of smash repair services for us customers. These services include:
Motorcycle body damage repair
Panel repair
Motorcycle painting and re-spray
All mechanical repairs
Aftermarket upgrades
Performance tuning and enhancements
Wheel and tyre replacement / repairs
Body repairs
Fine tuning and dyno work
Light replacement and fitting
All motorcycle mechanical work
Whatever the damage or repair needed, we can help to fix it!
DO YOU ACCEPT INSURANCE SMASH REPAIR WORK?
Yes we do. We work with all major insurance providers to take out the required work on your motorcycle. Whether it's body damage or mechanical damage we work with you and the insurer to get your motorcycle back into its peak shape.
Give us a call or complete our enquiry form to discuss your insurance work needed for your motorcycle.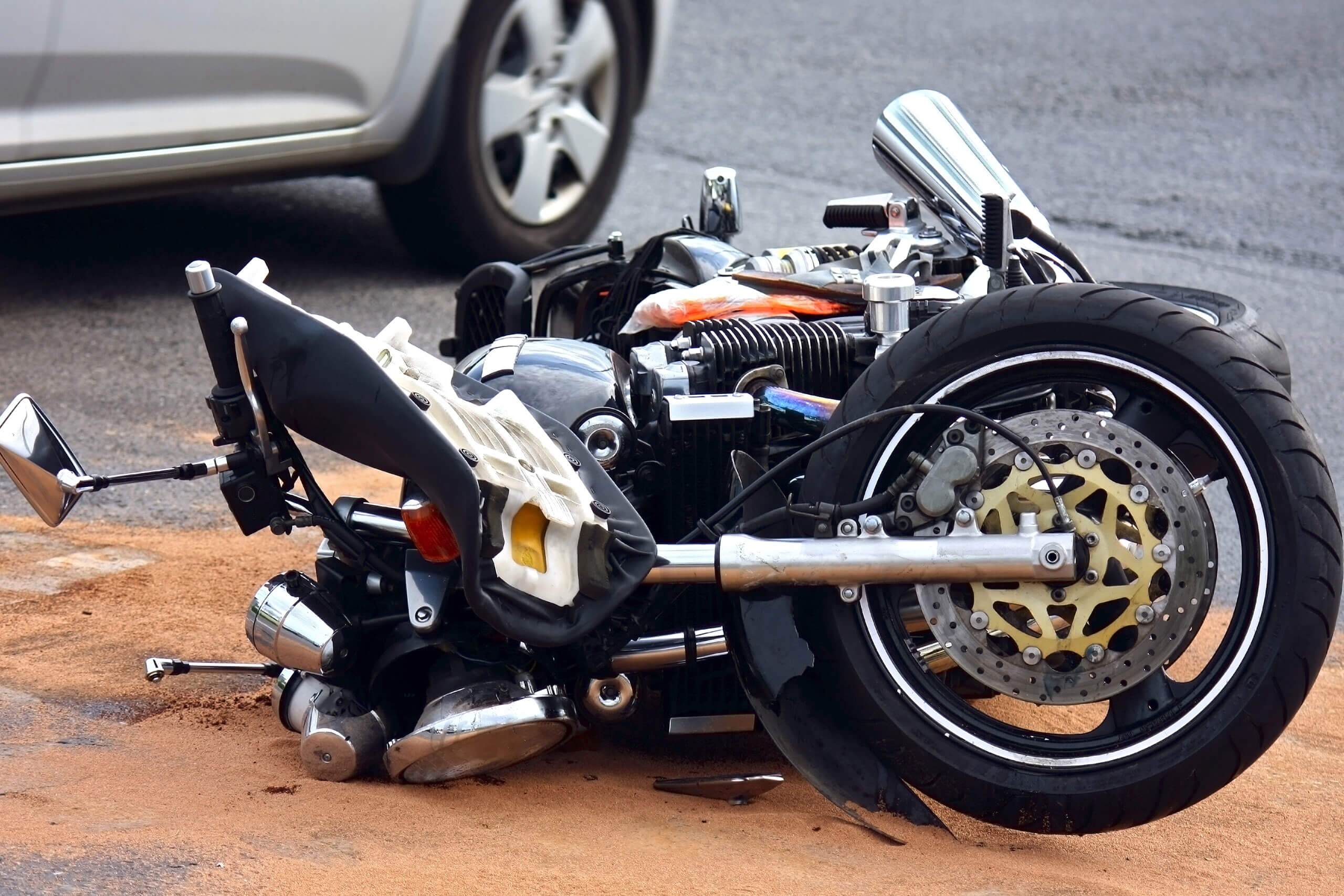 WHY WE ARE A PREFERRED CHOICE FOR MOTORCYCLE ACCIDENT REPAIRS
Northside Motorcycle Tyres & Service are a preferred choice for motorcycle insurance smash repairs. For decades we have worked on all types of motorcycle repair work from small accident repairs right through to serious collision restorations.
We work with all of the leading insurance companies that provide motorcycle accident insurance cover.
What makes us a trusted repair choice for both motorcycle insurance and private repair work, is that we have a strong communication process with us, the insurer and the customer. We constantly will provide you with updates on the progress of your insurance claim, the submission of your quote and the progress of all accident repair work.
We provide a quality service all around and we only deal with the best when it comes to the replacement and repair of parts and body work for your motorcycle. We ensure that your motorcycle looks just like new when you get it back from being with us and we take great pride knowing our customers ride away happy.
We're here to help. Visit us 6 days a week!
VISIT OUR MOTORCYCLE SMASH REPAIR SERVICE CENTRE