Motorcycle Safety Certificate
Licensed motorcycle safety certificate providers.
Welcome to Northside Motorcycle Tyres & Service
THE TRUSTED CHOICE FOR MOTORCYCLE SAFETY CERTIFICATES IN BRISBANE
If you are in the market to get a safety certificate (roadworthy) for your motorcycle, you have come to the right place! At Northside Motorcycle Tyres & Service we specialise in providing motorcycle safety certificates.
Queensland Motorcycle Safety Certificates
If you are selling a used registered motorcycle you must ensure that you have a current QLD motorcycle safety certificate issued to the motorcycle being sold. It is required by law to display your safety certificate while you are selling your registered motorcycle.
Northside Motorcycle Tyres & Service's are an Authorised Inspection Station (AIS) and our mechanics are fully insured, licensed and experienced. We are highly experienced in the mechanics and safety of motorcycles and we take great pride in providing a comprehensive service.
What makes us a popular choice for providing motorcycle safety certificates is:
We truly understand motorcycles (our business is more than just safety certificates and we thrive on the holistic motorcycle services and products that we offer).
Our experience and mechanical expertise is industry leading. We have some of the highest experienced technicians in the field, all of whom specialise in a range of different motorcycle makes and models.
We provide a highly detailed overview of each motorcycle that comes for a safety certificate. Our motorcycle safety report is thorough and provides key information that identifies any risk, issues or important information about the motorcycle's mechanics and safety.
We provide safety certificates for both motorcycles, tricycles, mopeds and scooters.
We are dedicated to providing the most affordable, quality and professional motorcycle safety certificate service available. With a team of highly qualified, certified and experienced staff, industry-leading tools and equipment as well as a strong knowledge base in all things motorcycle, we are the trusted choice for motorcycle safety certificates in Brisbane.
If you are looking to get a safety certificate for your motorcycle then we encourage you to get in touch with our team. Simply visit us, call, email or complete a quick free online quote form today. We're here to help and look forward to hearing from you soon.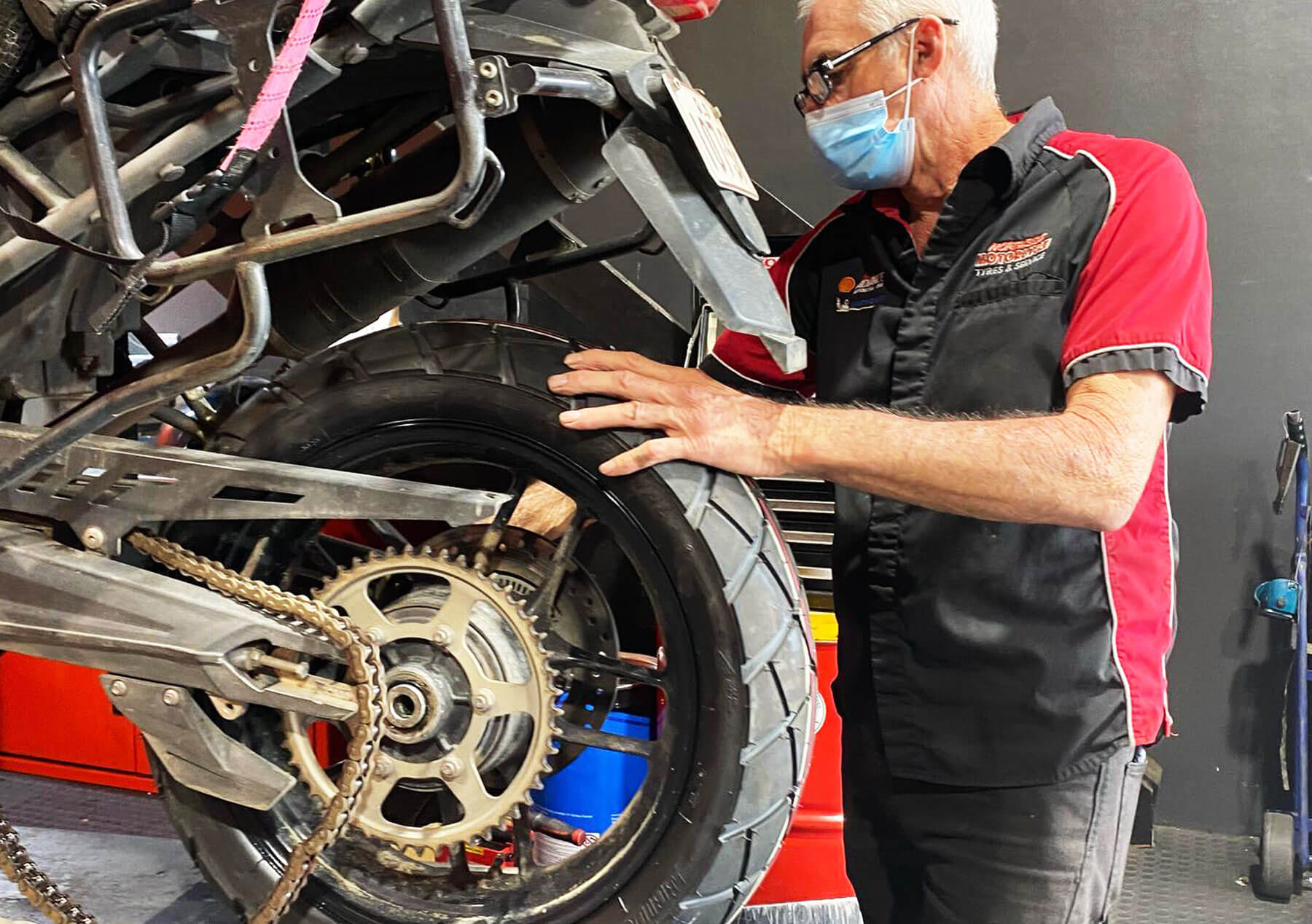 Motorcycle Roadworthy Checklist
When it comes to the motorcycle inspection we cover all areas of the motorcycle. Key inspection areas include:
Vehicle identification and vin checks
Lighting and indicators
Electrics and electrical part fitment
Structural integrity of the body and chassis
Chain guard
Seating positions and fixture
Aftermarket modifications
Steering components
Suspension elements
Brakes
Wheels and tyres
Engine compression and idle levels
Fuel tank check
Exhaust emissions
Driving test and road compatibility test
Brisbane's Trusted Choice For Motorcycle Safety Certificates
WHY WE'RE THE #1 CHOICE FOR MOTORCYCLE SAFETY CERTIFICATES
Our customers love the attention to detail that we invest into our motorcycle safety certificate service. Here's why having Northside Motorcycle Tyres & Service as your authorised inspection station is the #1 choice.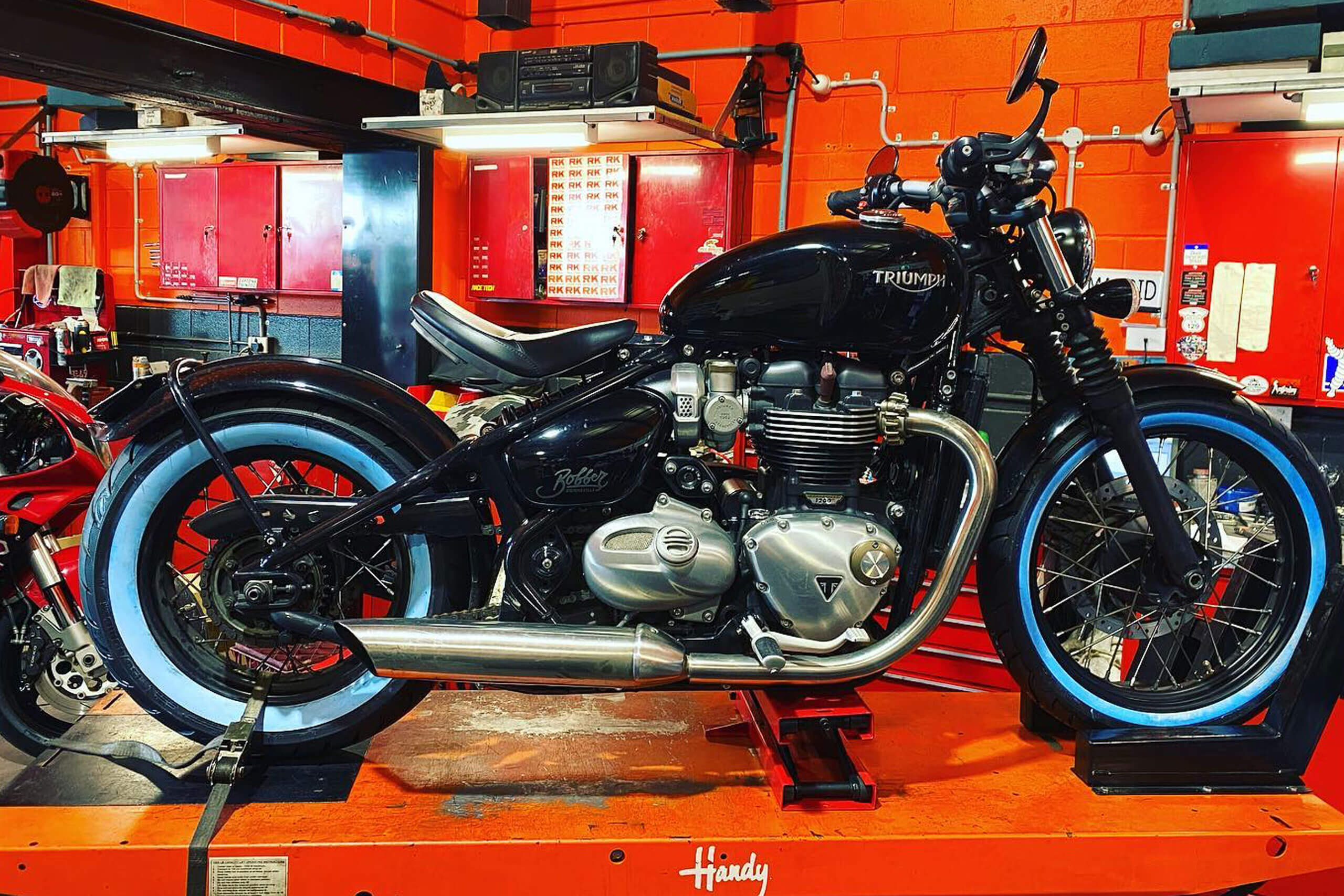 Safety is paramount for your motorcycle. We invest in the best staff, resources and tools to ensure that we provide a comprehensive safety overview and ensure that you are well aware of any issues or risks associated to the inspected motorcycle.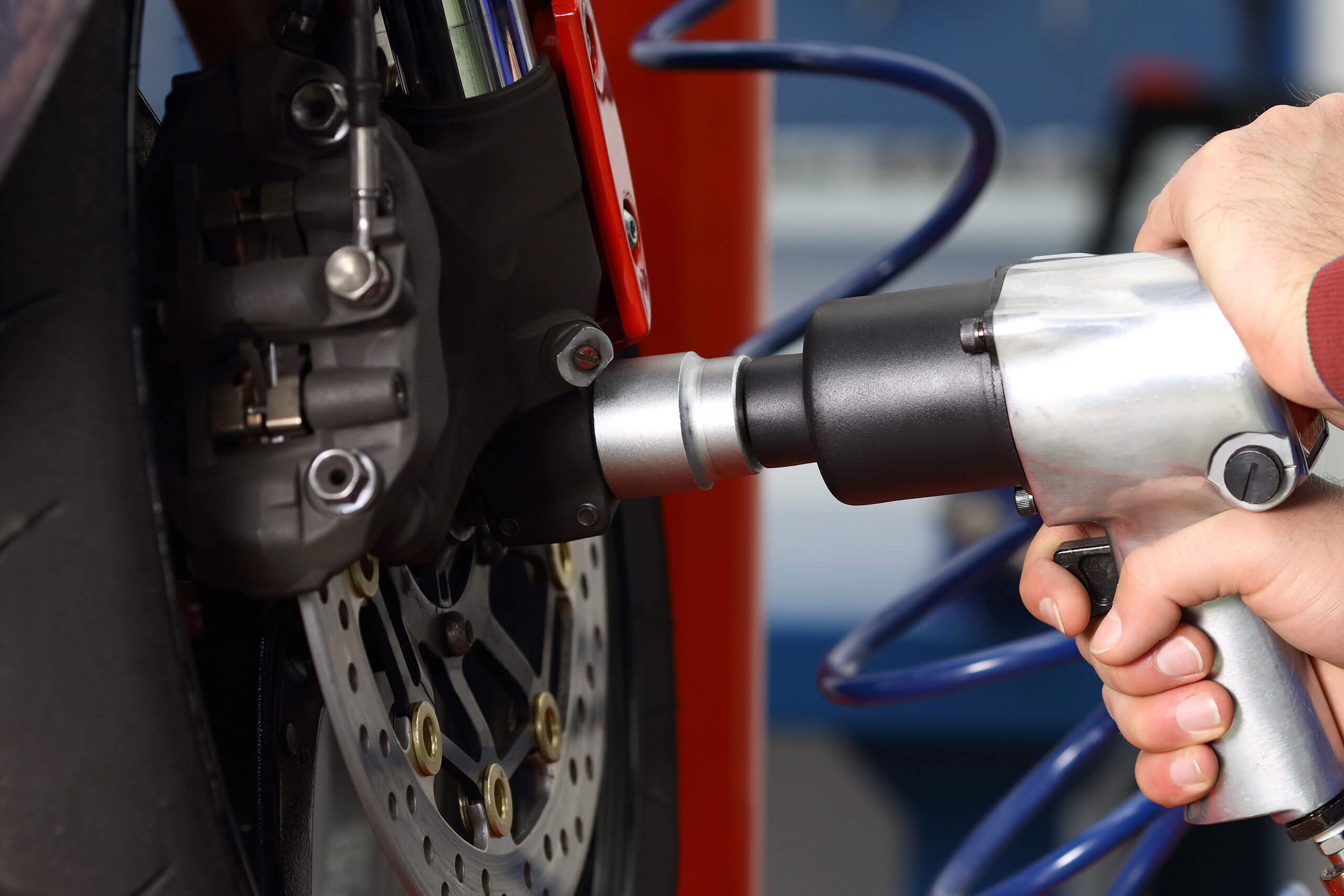 We have an extensive safety inspection checklist which requires our technicians to undertake a thorough inspection. We take no shortcuts and ensure that the entire motorcycle is checked to ensure all areas are analysed, assessed and recorded in the final safety inspection report.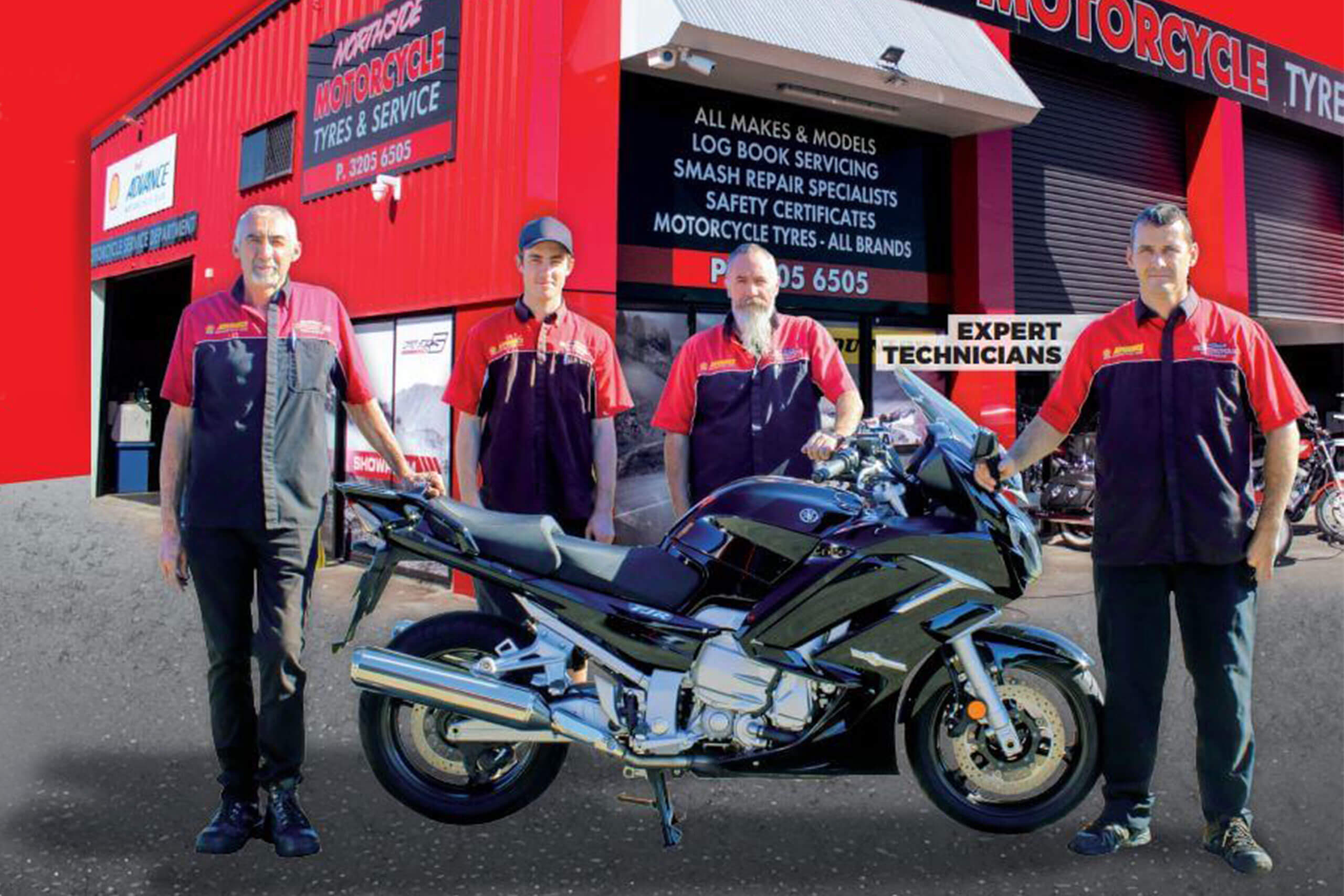 Our motorcycle service technicians are highly trained and skilled in providing safety certificates. In addition to providing safety certificates for motorcycles, our entire team have an extensive range of motorcycle experience and knowledge in the industry helping our customers to get the most from their riding experience.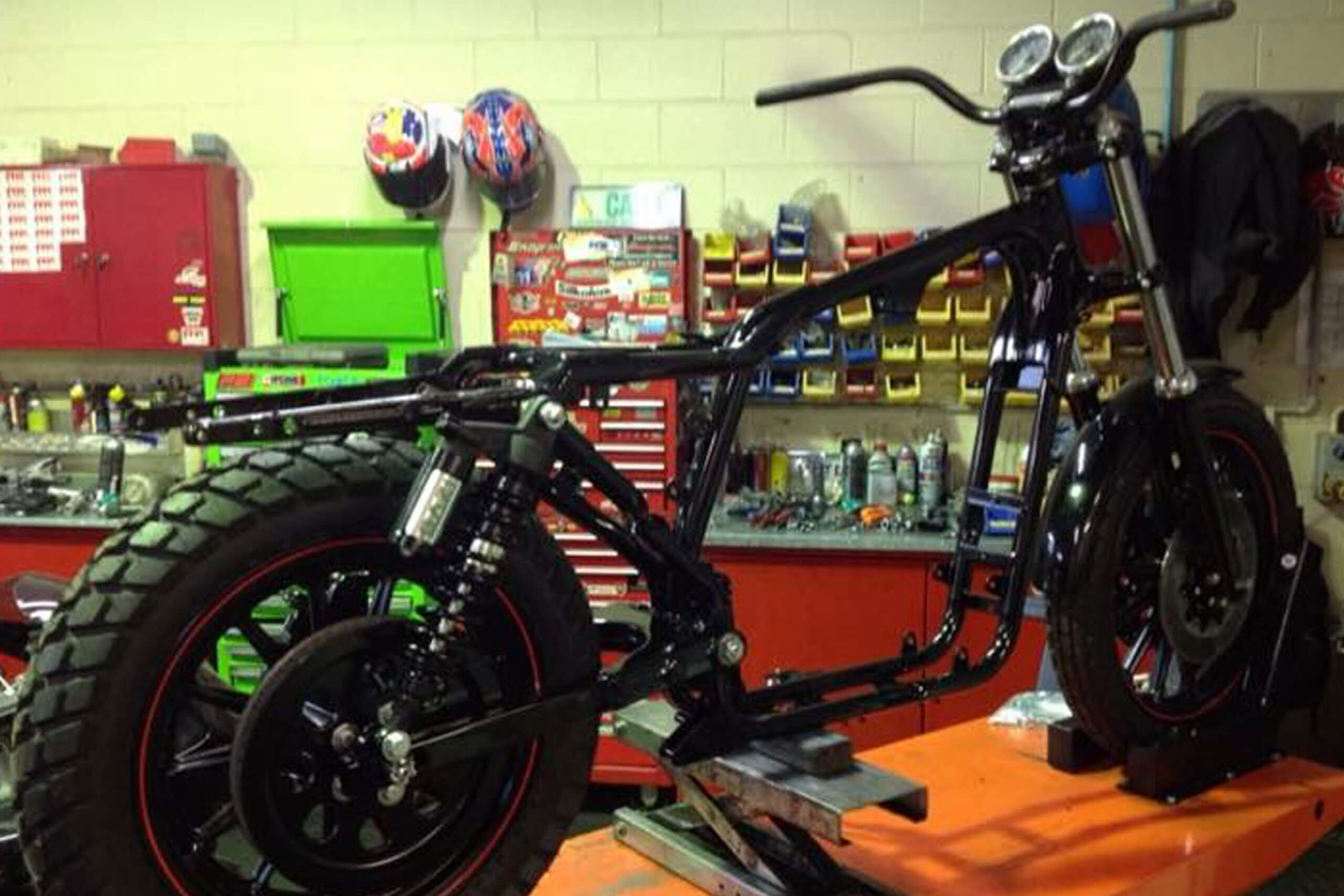 We provide motorcycle safety certificates for all motorcycles. In addition to this we also offer safety certificates for scooters, mopeds and tricycles.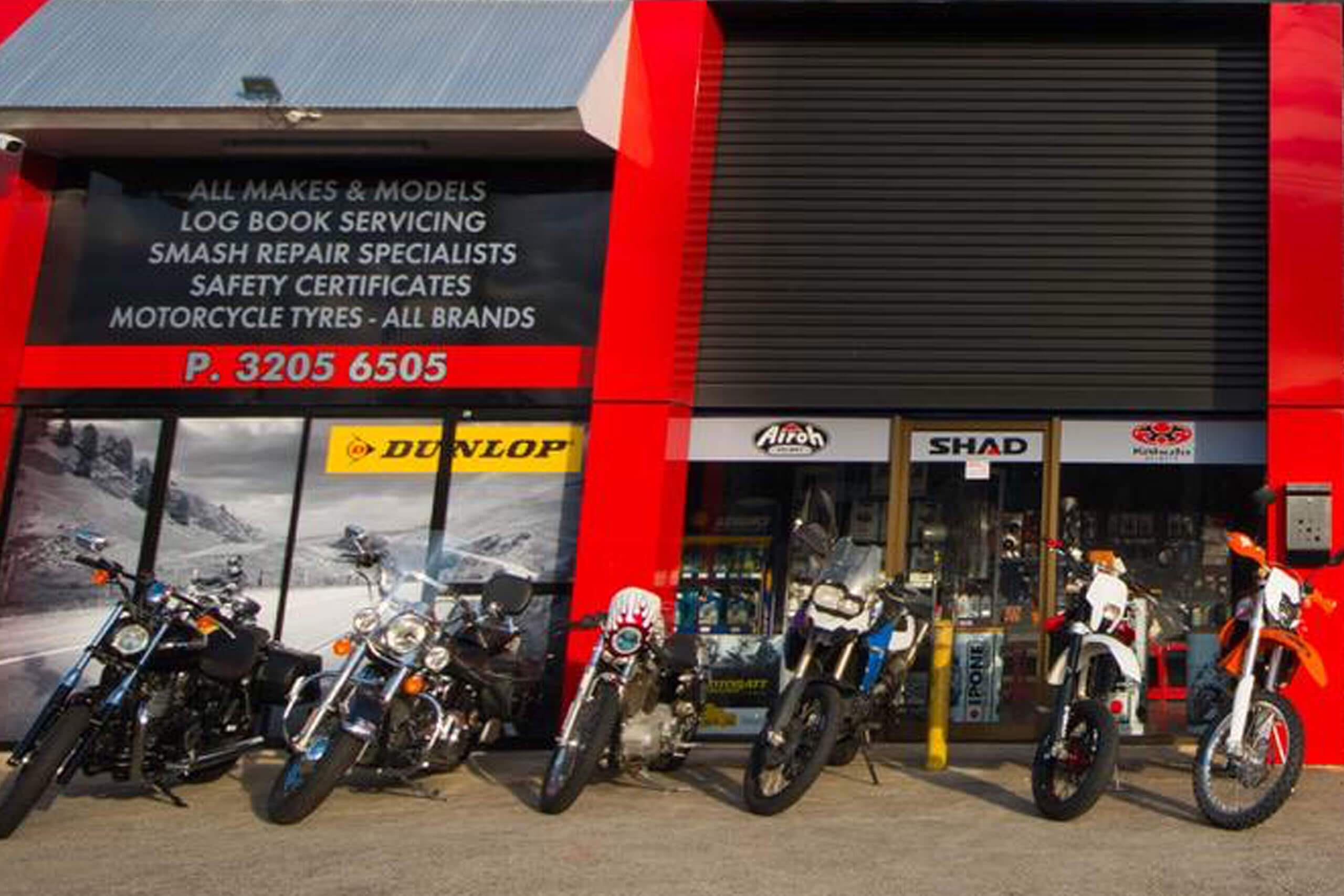 We love to give our customers an amazing customer journey. That's why we make life easy for our service centre customers and provide a FREE courtesy bike for all customers who are in need of one.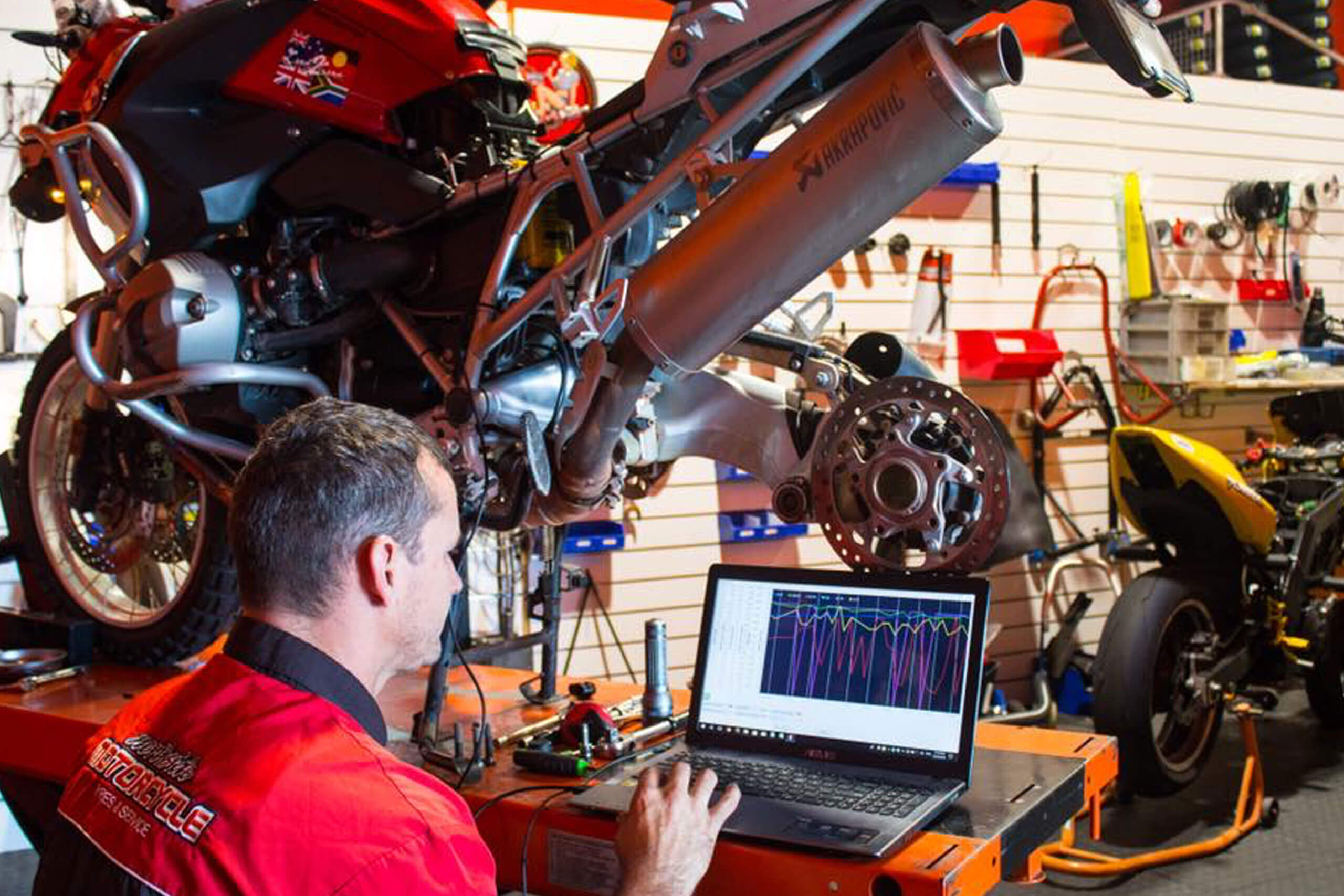 At the completion of our safety certificate inspection we will provide you with a highly detailed safety report (both verbally and on paper). Your report will indicate whether your motorcycle has passed or failed the safety inspection. If your motorcycle passes the safety inspection you will receive the safety certificate which you can then display on the approved motorcycle.
Enquire About Getting A Motorcycle Safety Certificate
Simple. Easy. Online Motorcycle Safety Certificate Enquiry.
When it comes to motorcycle safety certificates, we have provided this service for thousands of customers all across Australia. Based in Brisbane, we offer an industry leading motorcycle roadworthy service.
Complete the contact form provided to book a motorcycle in for a safety certificate or to enquire about the service.
We recommend to include as much details of your motorcycle as possible and any specific requirements you have.
Once you have completed the form, one of our friendly team will contact you to discuss your enquiry or booking.
We look forward to getting in touch soon!
The Right Time To Get A Motorcycle Safety Certificate
QUEENSLAND MOTORCYCLE SAFETY CERTIFICATE GUIDE
Motorcycle safety is paramount. You cannot take any shortcuts or comprise with the safety of your motorcycle. This is why all used motorcycles that are registered must get a safety certificate prior to the sale of that motorcycle.
For the latest rules on selling you vehicle along with the most up-to-date Queensland Motorcycle Safety Certificate information please visit: https://www.qld.gov.au/transport/buying/rules/selling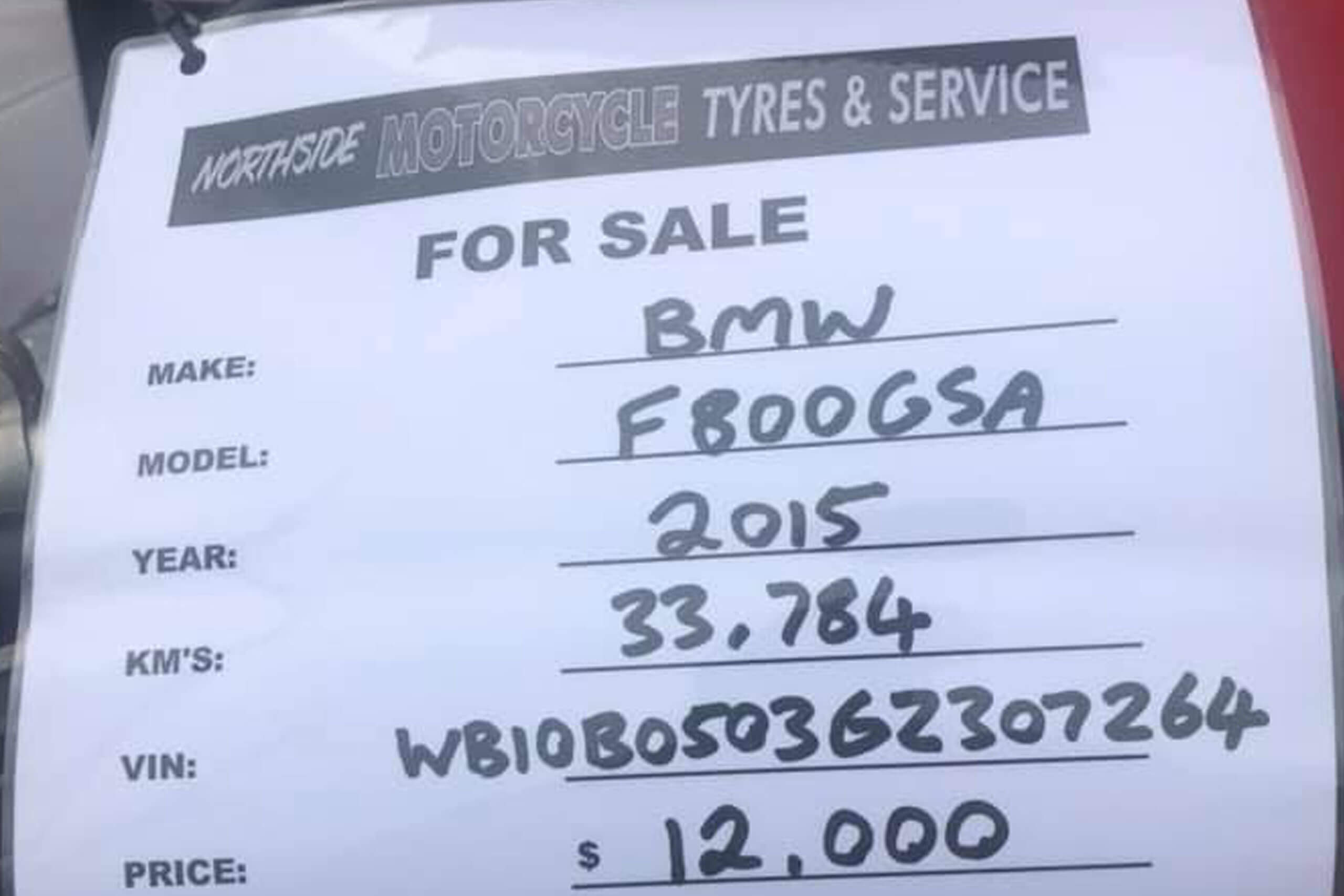 WHEN TO GET A MOTORCYCLE SAFETY CERTIFICATE?
If you are selling or transferring a registered motorcycle that does not yet have a safety certificate, you will need a roadworthy certificate (RWC) to complete a transfer ownership through the Queensland Department of Transport and Main Roads.
If your motorcycle does not pass the safety certificate inspection, the Department of Transport will not be able to grant you a transfer of title for that vehicle and the car may become deregistered. A safety certificate is also required to re-register vehicles when registration expires.
It is recommended to get a motorcycle safety certificate when:
You are selling your motorcycle
You are transferring your motorcycle to a new owner
You would like to have peace of mind knowing the motorcycle you own is safe and passes the required standards to be deemed safe for the road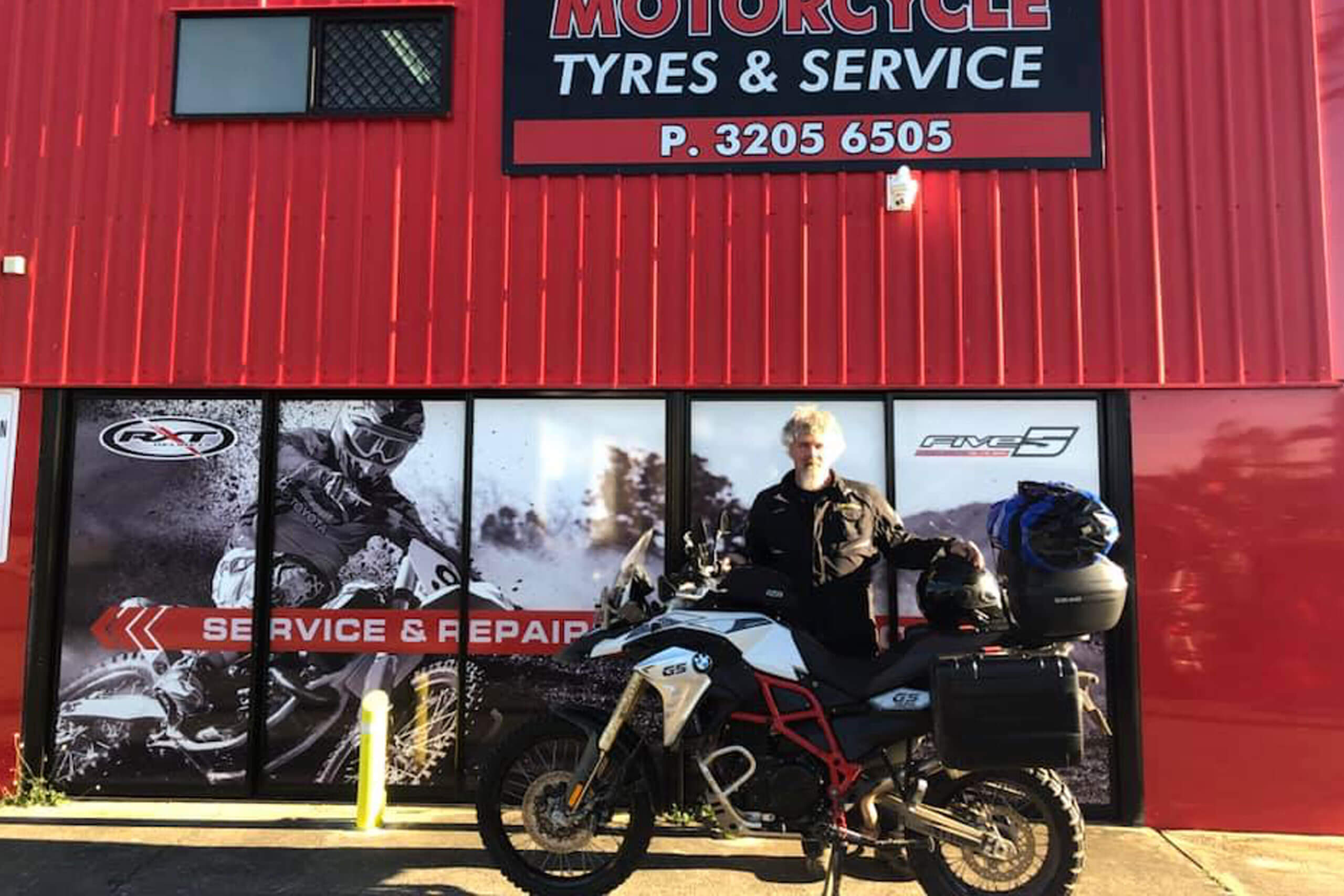 HOW LONG ARE MOTORCYCLE SAFETY CERTIFICATES VALID FOR?
The validity of safety certifications will be determined based on the individual who is selling the motorcycle.
Licensed motorcycle dealers: certificates are valid for 3 months or 1000km (whichever comes first) from date of issue
Private sellers: certificates are valid for 2 months or 2000km (whichever comes first) from date of issue
Note: You will be required to get a new motorcycle roadworthy if you go outside of the above parameters. You will also need a new safety certificate each time you want to transfer ownership regardless of the time period or kms travelled in between that time period of transfer.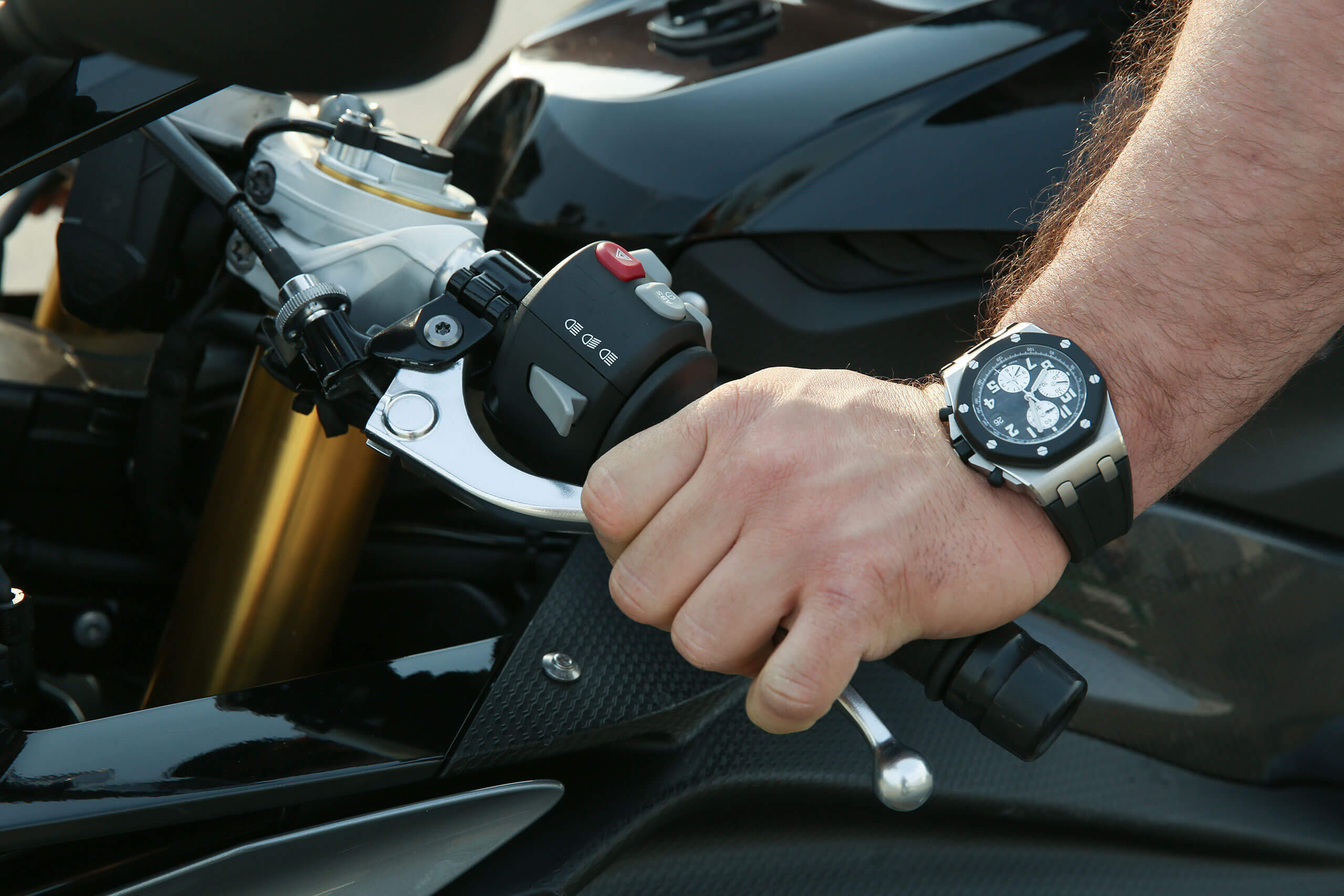 GET YOUR MOTORCYCLE READY PRIOR TO INSPECTION
It is highly recommended to get your motorcycle to the safest possible standards prior to getting the safety certificate inspection done. If you fail your inspection it can be time consuming and highly inconvenient to then organise to get the motorcycle to a passable standard.
Approved inspection stations use motorcycle inspection manuals when inspecting motorcycles for the purposes of issuing a safety certificate. The manuals are also used by transport inspectors and police officers when determining if a vehicle is defective. You can view the current versions of the manuals for motorcycles that are used in Queensland.
Use this as a guide to know what areas of the motorcycle will be inspected and take it upon yourself to ensure that you observe these areas of the motorcycle prior to getting the inspection.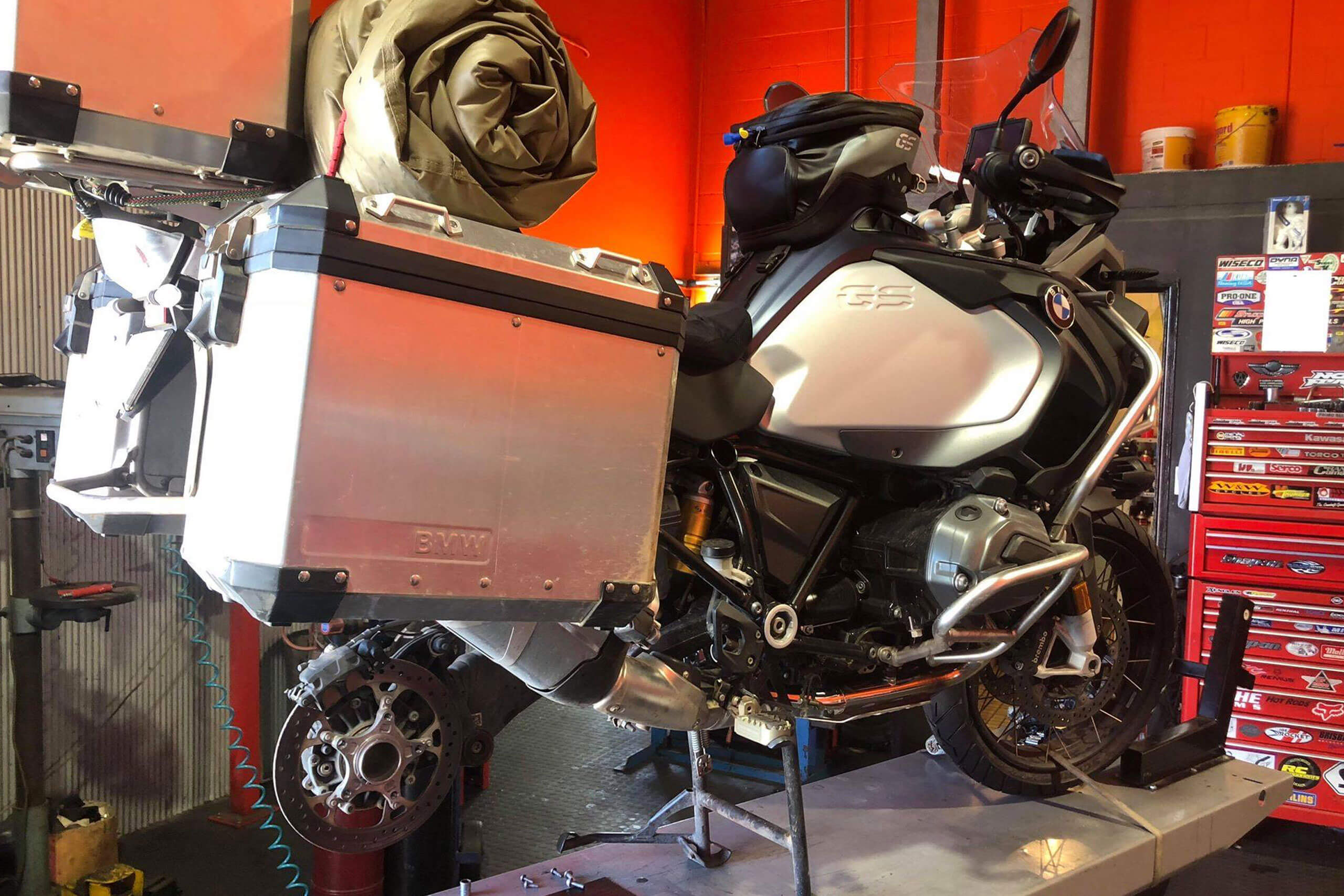 DOES EVERY MOTORCYCLE HAVE TO HAVE A SAFETY CERTIFICATE?
Regardless of motorcycle type, style, age of condition, safety is the most important element when it comes to riding a motorcycle on the road. Not every motorcycle has to have a safety certificate as there are specific instances where a safety certificate isn't required. Here are a list of these instances:
The motorcycle is unregistered
The motorcycle is traded into a motorcycle dealer that is licensed
The motorcycle is traded between licensed motorcycle dealers
A safety certificate is different from a pre-purchase inspection. A safety certificate is a basic check according to the code of practice, where a pre-purchase inspection serves as the mechanical reliability or condition of the vehicle.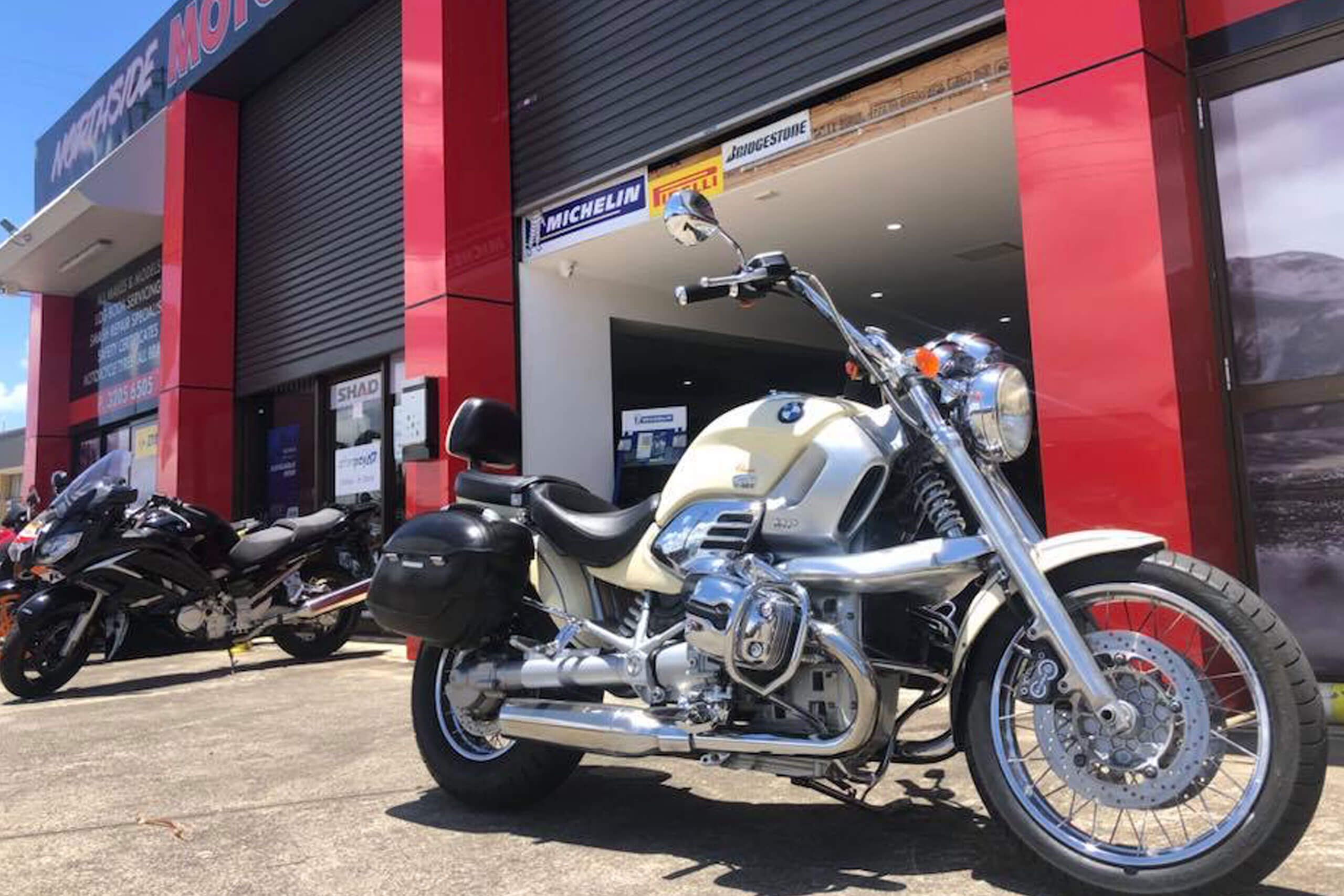 WHERE TO GET A MOTORCYCLE SAFETY CERTIFICATE IN BRISBANE?
Northside Motorcycle Tyres & Service are an Authorised Inspection Station (AIS) and are a trusted choice for motorcycle safety certificates in Brisbane.
For all motorcycle safety certificate enquiries or bookings, please contact our friendly team today!
We're here to help. Visit us 6 days a week!
VISIT OUR AUTHORISED MOTORCYCLE SAFETY CERTIFICATE INSPECTION STATION