Organised Adventure Rides Coming Soon
So you own an Adventure bike, but don't get the opportunity to use it for what it was built for? Don't worry Adrian Cash (the owner of Northside Motorcycle Tyres and Service) is fully experienced and looking to share his passion. We are organising several dates this year to accommodate anyone who would like to join us (beginner to advanced) across South East Queensland and Northern New South Wales. It's simple, just sign up to our newsletter and we will notify you of dates and availability.
So what is Adventure Riding?
Facing the unknown and dealing with it. Being prepared for anything mother nature throws at you, weather, terrain or unexpected challenges, for example, mechanical mishaps, but mostly enjoying the experience of exploring our beautiful country. The adventure will depend upon the experience, abilities, and expectations of the individual rider. And the more you ride, the more adventure you will find. Building your experience and skills will set you up to seek out even more. Successful adventures are all about stretching the boundaries of your comfort zone.
Adventure Riding Tips
We have put together a general guide to help you if you are considering heading out for a weekend Motorcycle Adventure Riding.
Motorcycle Preparation
We cannot stress this enough, preparation of your Adventure Bike is key for that awesome weekend experience. Ensuring you have the right tyres for different conditions, road surfaces, and mileage. It's wise to have your scheduled service intervals up to date, have an oiled foam air filter fitted and a FREE safety check before your adventure ride. (Don't be that person who lets the others down)
The Right Adventure Motorcycle Riding Gear
Correctly fitted helmet made specifically for adventure  - spare/dual visor tinted/clear

Comfortable but protective jacket and pants, waterproof advised, many different options depending on your budget.

Well fitted gloves where you have good control of the levers and throttle

Boots waterproof good ankle support and well fitted

Hydration pack either built in jacket or separate hydration pack on your back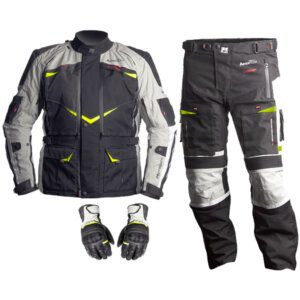 Depending on your motorcycle we can recommend best luggage to suit

Replacement tubes to fit your motorcycle

Tyre levers & spanners to remove your wheels

Pump to inflate your tyres

Valve stem remover

First aid kit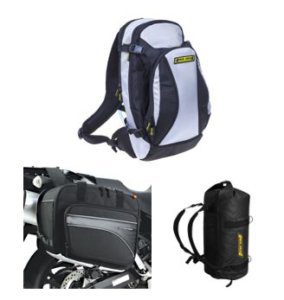 Bark busters/hand guards

Engine bash guards

Crash bars optional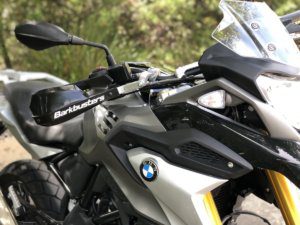 Visit our online store and view our range of Adventure tyres, riding gear, luggage and more.
Northside Motorcycles Tyres and Service is Brisbane's leading motorcycle tyre, service and repair centre located at 1/14 Paisley Drive, Lawnton on Brisbane's north side.
Our major services include log book servicing for all makes and models, suspension upgrades and engine/transmission rebuilds. We stock an extensive range of tyres to suit all motorcycles and terrain (sports / cruisers / adventure / off-road) plus spare parts. Our service centre is a smash repair specialist and can conduct electrical diagnosis and repairs. 
Call us on 07 3205 6505 or contact us today for advice, service centre bookings or a free quote.