Adrian Cash (From Northside Motorcycle Tyres & Service) will be out on the dirt at the end of the month for a jam packed 2 day event.
The inaugural Suzuki DR Gathering Event is a gathering of all sizes and year models of the world-famous Suzuki DR motorcycles! (All other motorcycle makes, and models are welcome to attend although most interest will be in the DR's)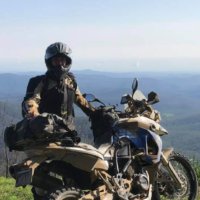 Event Details
2 Days of the best mountain riding, knowledge sharing, exploring (This event has NO competitive components)
Camping
Hot Showers/Flush Toilets
Bonfire
Food and Drinks available onsite
EFTPOS available
Live Music Saturday night.
This event will be Hosted by Jimna Base Camp
About Jimna Base Camp
Jimna Base Camp is for camping and self-contained "Do It Yourself" facility for group bookings, events, weddings, training, conferences, and much more. We are located just outside of the tiny town of Jimna which in the Somerset Region north of Brisbane (Australia) and 40 km north of Kilcoy.
About Jimna
Jimna is immersed in the Australian bush; with nearby gorges, ravines, creeks, and waterfalls – some wild and spectacular places to see. The Somerset Region has quaint character villages dotted throughout with something of interest in each. Jimna – is on the wild side! Not too far for a bush wedding, a family or group get together, a special event, or a training camp. Retreat to the peace of the bush setting or come for the thrill of the great outdoors and experience the wilderness. This 2.5Ha property offers you plenty of options and is rented whole or in sections of and different rates apply.
Contact Jimna Basecamp
To book into this event contact Peter from Jimna Base Camp.