What is it about Michelin® that out performs its competitors and why do we stand behind this brand?
Michelin® tyres one of the biggest names in motorcycling and the official MotoGP tyre provider. Their tyres are a blend of HIGH PERFORMANCE, DURABILITY and SAFETY. Remembering your two wheels are the most important asset on your bike, not only keeping you safe in varying road conditions, but allowing you to enjoy the full comfort and experience of your ride. You may think your tyres maybe safe for one more ride, or that you'll think about getting a new set when you're not busy, but having tyres that are in good condition and best suited to your ride is the difference between a safe ride or a day you will live to regret.
Michelin® offer plenty of options for Australian riders to choose from and its important for us to ensure we are giving you the information on exactly what's available and how each make and model of tyre can benefit you and your motorcycle. We carry the full range of Michelin® motorcycle tyres and our staff have many years' experience with a comprehensive knowledge of the pro's and con's to each, which is why we are trusted in the industry to fit and supply your tyres.
Check out these high performing tyres from Michelin®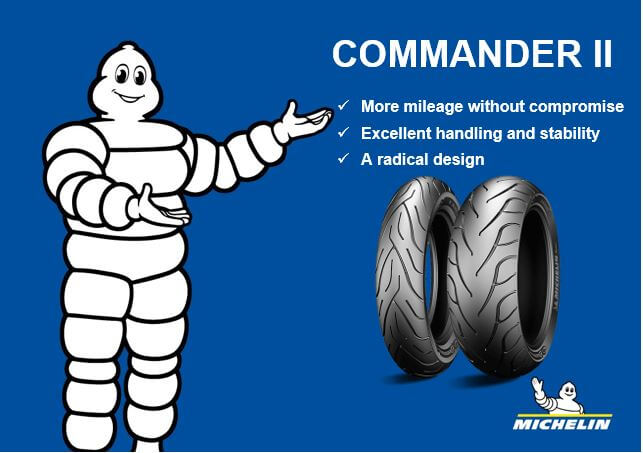 Having the ideal comfort, exceptional handling while cruising along the highway Commander II are second to none. Designed for extra wet grip, the tread pattern designed to resist uneven wear and are available in almost all sizes.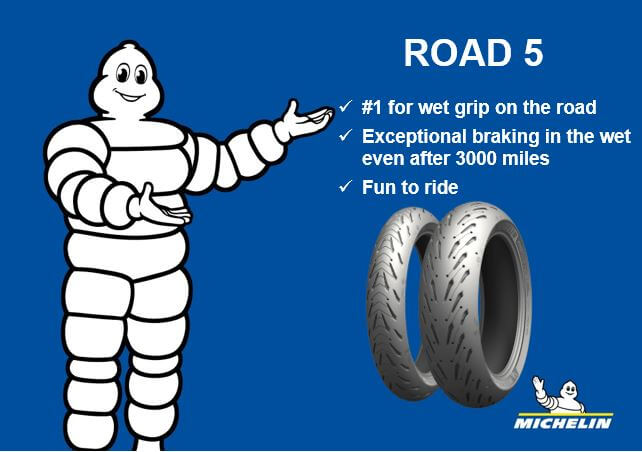 We cannot rate this tyre high enough, the Road 5 offers you high mileage, optimum grip at all lean angles and #1 for best wet grip, try it for yourself, feedback from our customers is nothing but positive. (Michelin® are the only Motorcycle tyre manufacturer that scored 5 stars for value for money and wet handling reference canstarblue.com.au 2018)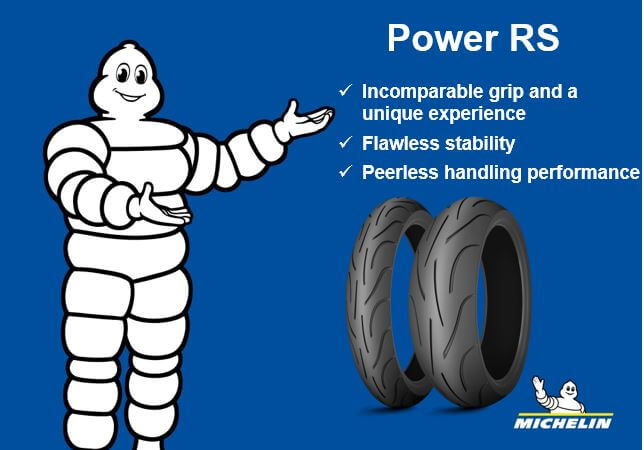 Sticking to smooth surfaces Michelin® provide the Power RS and Pilot Power series range. With their knowledge of MotoGP tyres Michelin® have designed a similar tyre to suit everyday riders.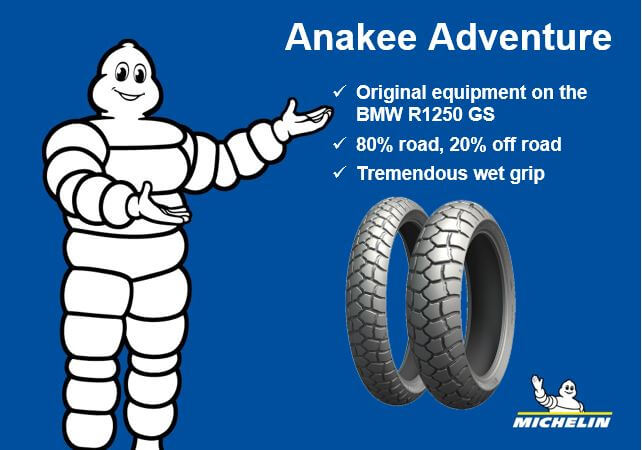 This type of riding requires a tyre that is designed to transition from the road to off road trails, the Anakee range. The Anakee Adventure, Anakee Wild and Anakee 3 are very popular developed with plenty of grip in wet, dry and loose terrain and a compound optimised to provide precise handling and long-lasting performance.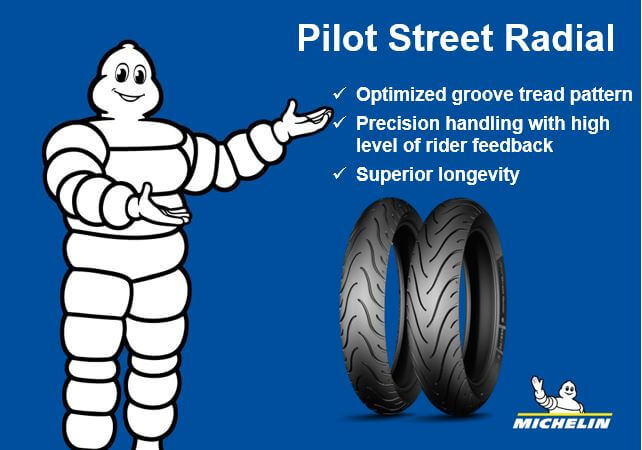 Offering precise handling, longevity and variable groove width along the tread pattern, Pilot Street Radial give your motorcycle an attractive, sporty appearance. The Pilot Road 2 and Road 5 are also an excellent choice for commuters.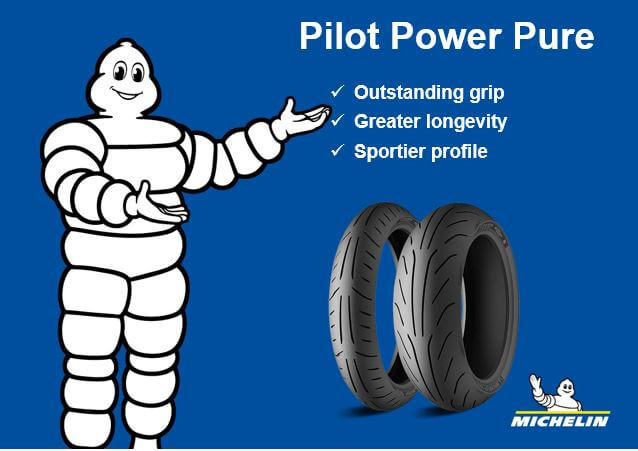 If you want a tyre with extended mileage, reduced weight and excellent stability then you should try the Pilot Power Pure. The low-price tag is a bonus.
When you are selecting the best motorcycle tyre here are few things to consider
Size – Always buy the correct tyre size for your make and model of motorcycle. If you are unsure about the size ask our staff who have the knowledge to recommend.
Speed – How fast do you or do you want to ride, check the maximum rating, if you want to go faster you may need specific tyres for this purpose.
Weight – A lighter weight tyre is more likely to offer support, making the motorcycle easier to balance ensuring a safe and secure ride.
Price – You can find some high performing, quality tyres at a reasonable price, the most expensive is not necessarily always the best
We stand behind this brand as we believe it offers the safety and performance our customers need. When it comes to motorcycle tyres, our staff offer expert tyre advice, free/fast fitting and price guarantee on all Michelin® motorcycle tyres. We are open 5 ½ days a week with a full range of tyres available at our Motorcycle Tyre Warehouse in Brisbane. With no booking required, we will get you out experiencing the best ride of your life. Drop us a line via our contact us  page or give us a call today 07 3205 6505 
Visit our online store and view our range of Michelin Motorcycle Tyres and more.
Northside Motorcycles Tyres and Service is Brisbane's leading motorcycle tyre, service and repair centre located at 1/14 Paisley Drive, Lawnton on Brisbane's north side.
Our major services include log book servicing for all makes and models, suspension upgrades and engine/transmission rebuilds. We stock an extensive range of tyres to suit all motorcycles and terrain (sports / cruisers / adventure / off-road) plus spare parts. Our service centre is a smash repair specialist and can conduct electrical diagnosis and repairs. 
Call us on 07 3205 6505 or contact us today for advice, service centre bookings or a free quote.