The MICHELIN Road 6 and Road 6 GT brings multiple new features designed to improve longevity, wet grip and performance.
The bar has been raised with the release of MICHELIN'S latest sport touring tyre.  It is the latest in a long line of class-leading sport touring tyres.
The Michelin Road 6 range is designed to offer riders of roadsters, such as the KTM 390, through sports bikes and trail bikes, up to GT machines such as the BMW K1600 GT/GTL. motorcycles the optimised performance in terms of wet grip, longevity, comfort and handling.
Legendary Performance…Improved!
Increased wet grip!

Dedication to Innovation

Increased Cornering Stability

Ride even longer!
The standard MICHELIN Road 6 tyre range now incorporates sizes for big trail bikes, there is also the MICHELIN Road 6 GT tyre designed for grand touring machines.
Using technologies developed by engineers in Michelin's R&D centres, the new Road 6 tyre offers a 15 percent improvement in wet grip* and a 10 percent increase in tyre life** compared with its predecessor, the MICHELIN Road 5 tyre.
These improvements in performance have been made possible by a new tread design, advances in raw materials and an optimized tyre architecture.
Why is the Michelin Road 6 right tyre for me?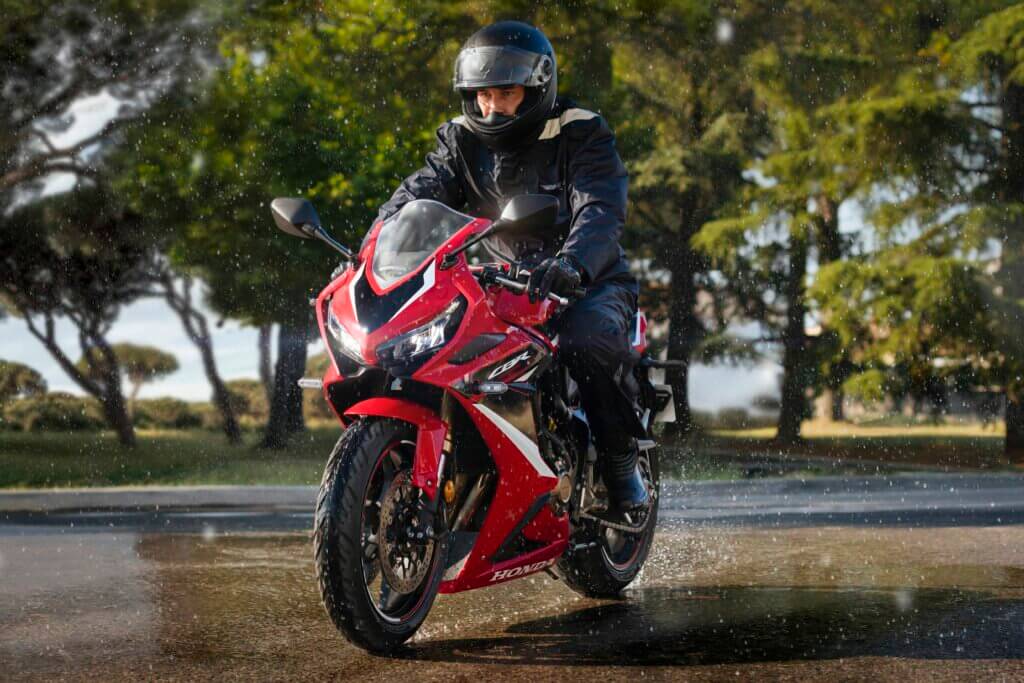 1. Increased Wet Grip!
15% more grip than the MICHELIN Road 5 tyre in wet condition thanks to 100% MICHELIN Silica Technology tread compounds and a new tread pattern featuring MICHELIN Water Evergrip Technology™ this is accomplished without reducing dry grip or compromising handling characteristics.
2. Dedication to Innovation!
The MICHELIN Road 6 tyre typifies two decades of ongoing innovations and MICHELIN Technologies from our highest level of expertise.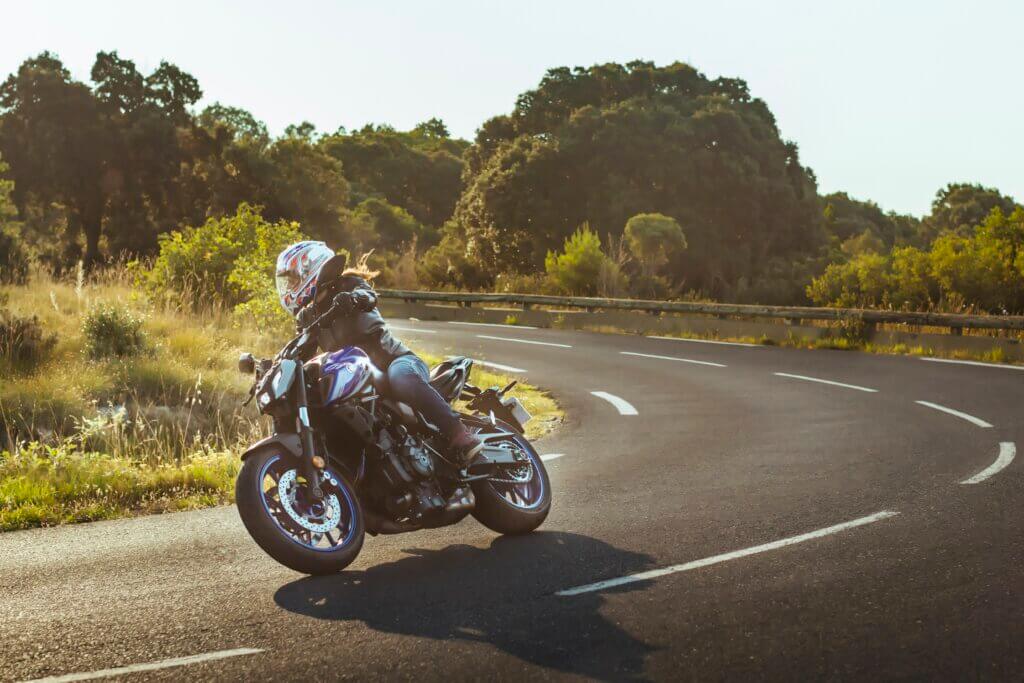 3. Increased Cornering Stability
MICHELIN 2CT+ Technology™, which has been standard on the rear tyre, is now applied to the front tyre for better rigidity at lean, and more stability when cornering, especially under strong acceleration or heavy braking, compared to the previous generation.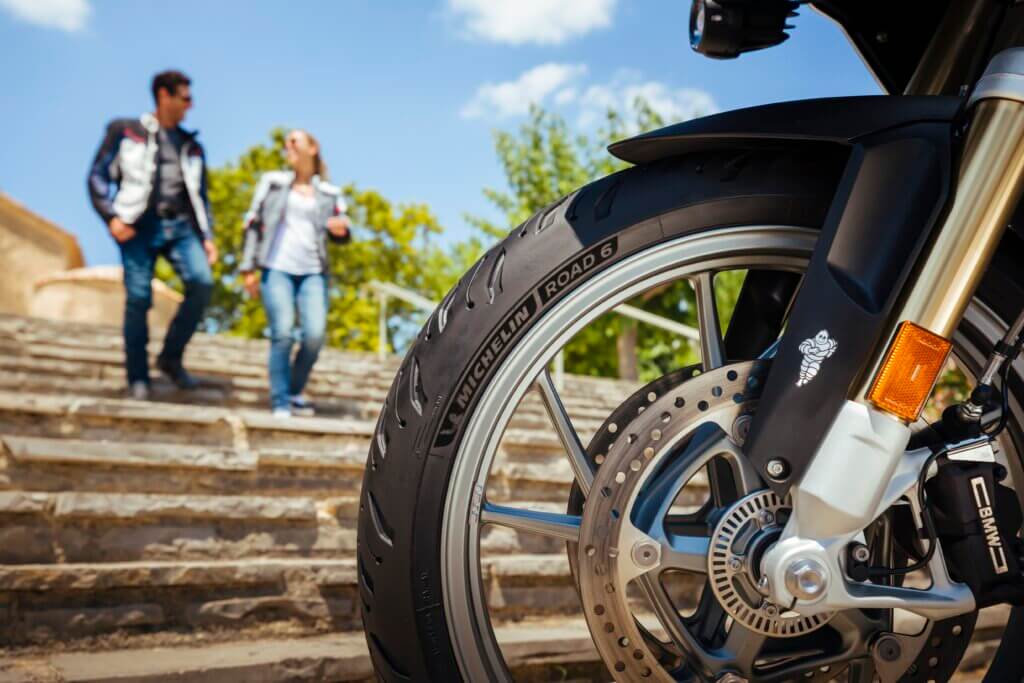 4. Ride even longer!
The MICHELIN Road 6 tyre deliver 10% longer tread life compared to the previous generation.
New Features of the MICHELIN ROAD 6/ROAD 6 GT range
NEW Tread Pattern – Michelin X-Sipe Technology for the tread pattern joins forces with Michelin Water Evergrip Technology, which works to keep the tyre functioning properly in the wet after considerable wear.
An optimized void ratio of 14 percent (the ratio of grooves to rubber), which gives high levels of grip performance in wet and dry conditions. This ratio does not change when cornering to give consistent feedback.

MICHELIN Water EverGrip technology – a patented sipe technology developed by Michelin to give high levels of wet grip and rider confidence in these conditions. The design of these sipes mean that they open as the yire wears.

New groove and sipe angles, with longer edges to cut through the film of water and grip the road surface.
Michelin Road 6 gets 2CT+ Technology, previously exclusive to rear tyres. This improves rigidity in corners, including during hard braking or aggressive acceleration.
MICHELIN 2CT+ (2 Compound Technology) front and rear means that different parts of the tread are optimized for different performance characteristics.

The harder under layer of tread rubber maintains rigidity during cornering, whereas the softer upper layer in contact with the road offers very good grip and high mileage in dry and wet conditions.
The Road 6 GT includes extra ply in the tyres. Using Michelin's Reinforced Radial-X Evo Technology the Road 6 GT is a stronger version of the Road 6 that can handle heavier motorcycles. Compaired to the standard Road 6 which contains Michelin Radial-X Technology.
MICHELIN Radial X Evo technology – the 90-degree plies on the crown of the tyre ensure a wide footprint giving high grip levels, both in a straight line and at lean angles.

The sidewalls of the new generation of Radial X Evo tyres use a special ply fold that provides even more flexibility and greater comfort by absorbing road deformations, and at high speeds the tyre remains stable, making it well-suited to high-powered motorcycles.

MICHELIN Aramid Shield technology is a highly dense, more rigid tyre casing, which helps give excellent feedback and handling.

Aramid tread plies resist centrifugal growth at speed, reduce weight and provide excellent stability.
The Michelin Road 6 is available in a broad range of sizes, including two 19-inch front tyres for ADV-style sport-touring motorcycles. There are five front tyre sizes and six choices for the rear. All rear tyres are 17-inchers with widths from 150mm to 190mm.
Other MICHELIN ROAD 6 motorcycle tyre sizes available
The Road 6 GT offers one front tyre size—120/70 and three rear tyre sizes—180/55, 190/50, and 190/55.
MICHELIN ROAD 6 GT motorcycle tyre sizes available
We have received so much positive feedback from our customers in regards to the Michelin Road 5, we expect customers to be truly satisfied with the continuing outstanding improvements Michelin offer with the Road 6 and Road 6 GT!
Visit our online store and view our range of Michelin Motorcycle Tyres and more.
Northside Motorcycles Tyres and Service is Brisbane's leading motorcycle tyre, service and repair centre located at 1/14 Paisley Drive, Lawnton on Brisbane's north side.
Our major services include log book servicing for all makes and models, suspension upgrades and engine/transmission rebuilds. We stock an extensive range of tyres to suit all motorcycles and terrain (sports / cruisers / adventure / off-road) plus spare parts. Our service centre is a smash repair specialist and can conduct electrical diagnosis and repairs. 
Call us on 07 3205 6505 or contact us today for advice, service centre bookings or a free quote.
The above product photos are used for illustration purposes only and may vary slightly.